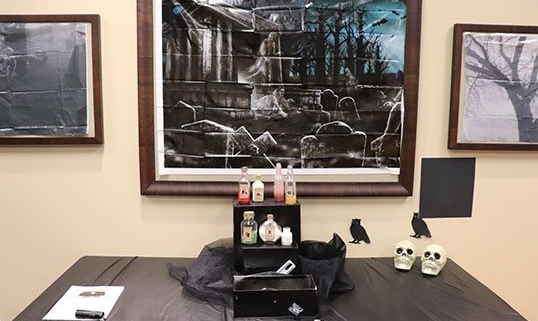 For one night only, the Stephen Persinger Recreation Center transforms into Madam Klara's Mansion. This year will feature a tour of the mansion's infamous art gallery, which is rumored to be cursed.
Groups of up to 10 will use their wits and teamwork to escape within 30 minutes.
Pre-registration for a time slot online is required. Space is limited. All safety guidelines will be followed. Tickets are $10 (N/R $15) per person.
Suggested for ages 6 and older.