Near to Chicago U-Pick Berry Farms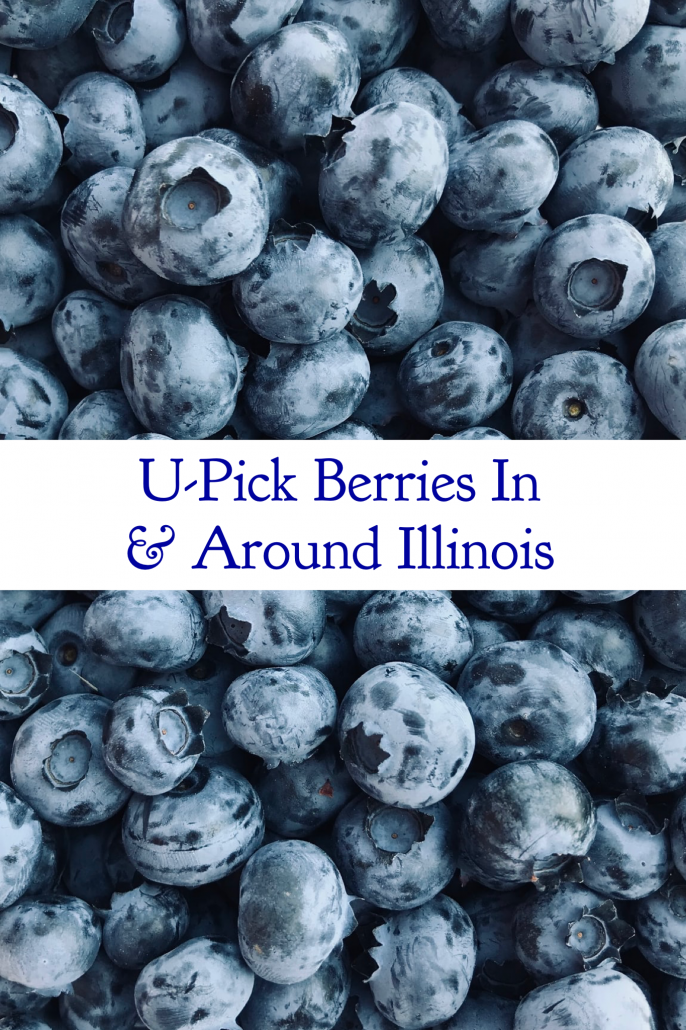 27244 Hettick Scottville Rd., Hettick IL
Blueberry season coming to a close, keep an eye out for peaches in August!
Facebook page has the most current updates on the berry status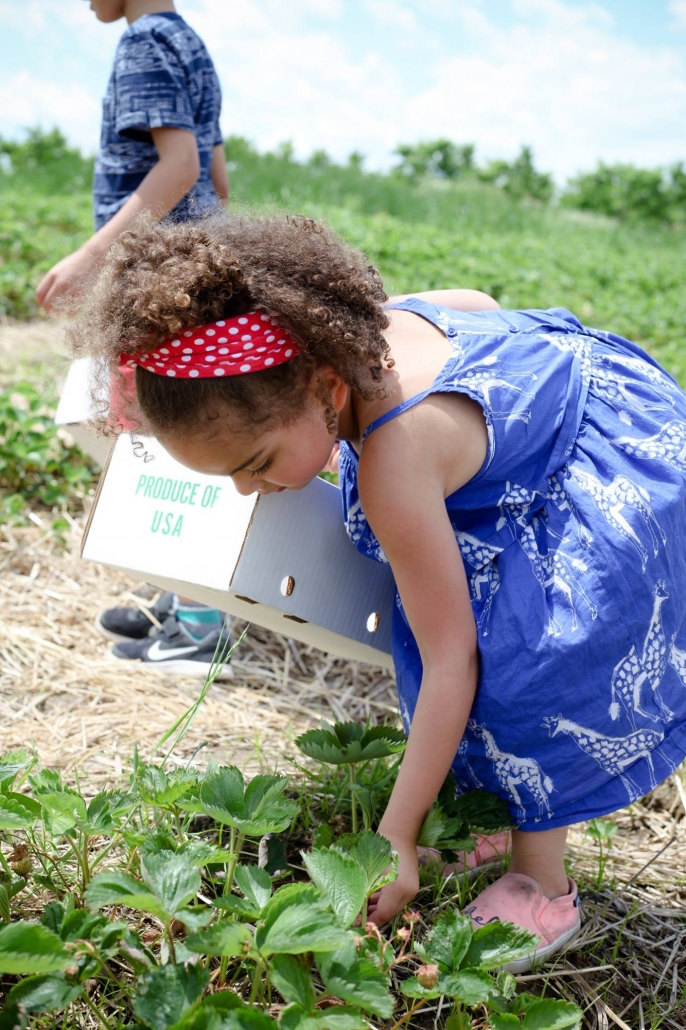 650 Freyer Rd., Michigan City IN
Closed on Tuesdays
Masks required
"We are the closest blueberry farm from Illinois located approximately less than 60 minutes from Chicago, IL. We are minutes away from New Buffalo, MI, the Lighthouse Place Premium Outlet Mall and the Indiana Dunes."
U-Pick season is open!
Check their Facebook page for blueberry status before heading out
No credit cards accepted
Wear masks in the building, bring your own containers.
5911 W. 50 S, La Porte IN
Check the Facebook page for updates before you arrive but latest availability include green tomatoes, pickles, & red and black raspberries.
1106 N. Queen Anne Rd., Woodstock
"Heider's Berry Farm provides pick your own and pre-picked strawberries (June and September till frost) and raspberries (July and September till frost). Seasons vary depending on the weather so watch for specifics as the seasons approach. Hours are flexible depending on weather and supply. Check facebook or Connect With Us on the home page before coming."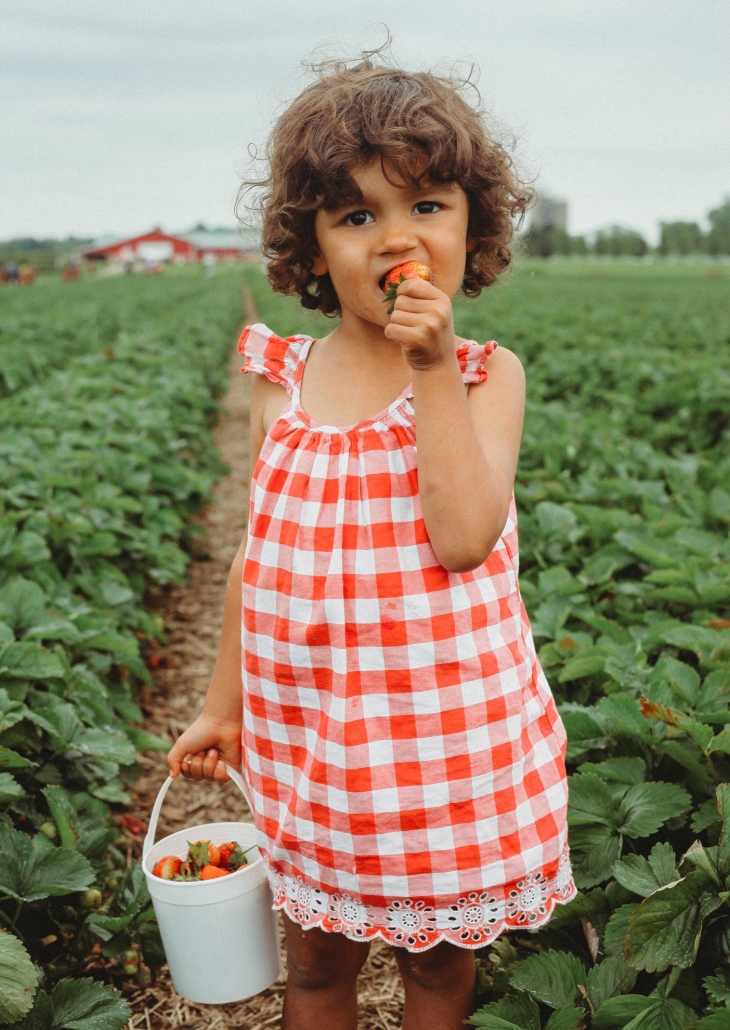 8960 E. Ridge Rd, Hobart IN
Strawberry season is closed.
Last days for blueberry U-Pick are July 23rd – 26th and then the farm will be closed for U-Pick until August 29th when it reopens for raspberries & blackberries!
18110 Kishwaukee Valley Rd, Woodstock, IL
Wednesdays: 8 am until picked out (generally by 2 pm). Saturdays: 8 am until picked out (generally by 1 pm).
Call ahead or check FB page for updates to determine availability
2575 W. Mine Road, Mazon IL
Closed for U-Pick strawberry season
Prairie Hill Blueberry Farm: 2020 Season is over
3709 Miller Rd, McHenry IL
Strawberry & raspberry season is over, but U-Pick sunflowers are in season!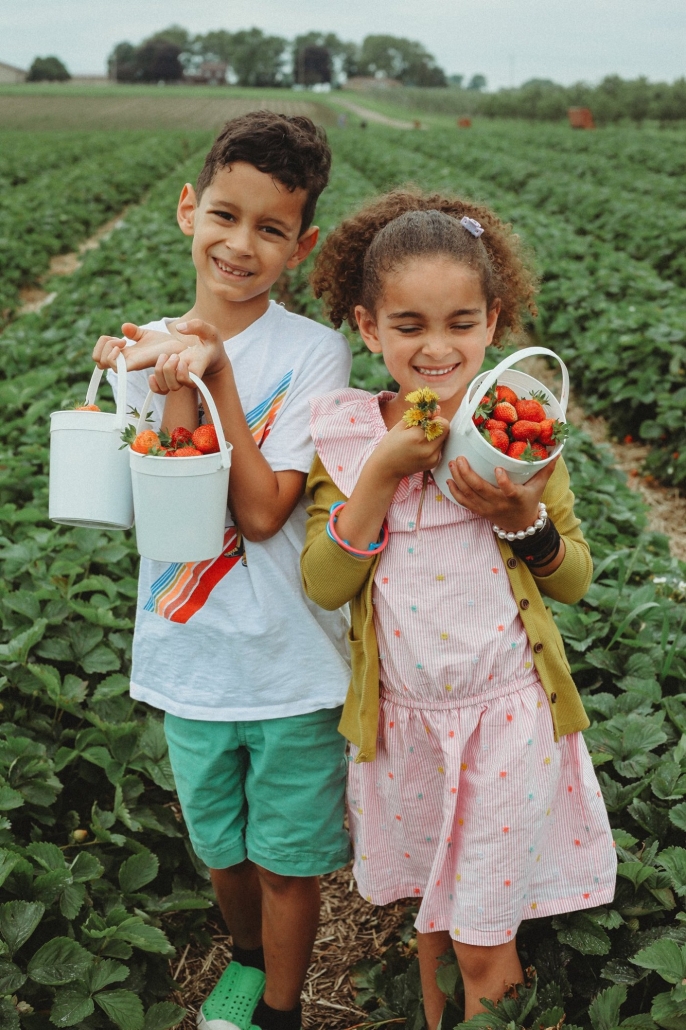 9957 N. Frontage Rd, Michigan City IN
Masks are not required and you do not need a reservation
The Farm Update section of their website gives you the most up to date information on their blueberries and where to pick.
37131 Essex Rd, Wilmington, Illinois
U- Pick blueberries scheduled to reopen Thursday, July 23rd. Watch Facebook page for updates
7015 Blackwell Dr., Sawyer MI
U- Pick is open!
14000 75th Street, Bristol WI
"Our strawberry season is now over. It looks like the sunflowers might be ready around the 25th of July, and go for about two weeks. We will have a short break, to wait for more to bloom. Then we should have sunflowers for a month after that.  Our pick your own raspberries will begin around the end of August."
10214 Algonquin Rd, Huntley, IL
 U-Pick season is over
811 E. State Street, Cherry Valley IL
"Blueberries and blackberries are available. Red raspberries and currants are done for the season."
30683 Lanan Rd, Kingston IL
Currently not enough berries for picking so far. Follow Facebook page for updates
https://whatshouldwedotodaychicago.com/wp-content/uploads/2020/07/img_9068.png
2048
1365
Helen Bosacki
https://whatshouldwedotodaychicago.com/wp-content/uploads/2019/05/What-Should-we-do-today-Chicago-desktop_03.png
Helen Bosacki
2020-07-22 07:29:48
2020-07-22 07:29:48
Illinois Berry Picking Farms