Let me guess? You were bogged down with holiday festivities and now most of the family friendly New Years Eve events are sold out! Well, I double checked, and as of this posting there are still plenty of events that still have availability! Not to mention, so many on going festivities that continue through New Years Day, and / or the weekend!
Enjoy!

Major Ongoing Events this Week:
"The most wonderful time of the year deserves the most wonderful event of the year. For that, we invite you to join us in celebrating 25 years of ZooLights at Lincoln Park Zoo. This one-of-a-kind, festive holiday experience offers a free, merry, family-oriented celebration of joy right in the heart of the city.
ZooLights features hundreds of luminous displays and incredible seasonal activities, all under the glow of 2.5 million lights. We ensure that it will be the hap, hap, happiest season since Bing Crosby tap-danced with Danny Kaye."
4:30–9 p.m on November 29, 30, December 1, 6, 7, 8, 13, 14, 15, 16, 17, 18, 19, 20, 21, 22, 23, 26, 27, 28, 29, 30, 31*, January 1, 2, 3, 4, 5
"Now in our 38th year, visit Chicagoland's Largest and Longest Running Lights Festival with over One Million Twinkling LED Lights, a 41-Foot Talking Tree, a Skating Rink, Ice Carvers, and Much More! "
"Nightly Activities: Holly Jolly Theater, Ice Carver, Magician , 41-foot "Talking Tree" , 20-foot Lit Orb (Photo Op) and more!"
Saturdays and Sundays, November 30th – December 31st.
"Packed with indoor family fun, Fifth Third Bank Winter WonderFest is a delightful family tradition featuring 170,000 square feet of attractions, including rides, giant slides, indoor ice skating, and holiday decor that is sure to get you into the holiday spirit!"
Runs through January 12th!
Goose Island
Monday-Friday — 4pm-10pmSaturdays & Sundays — 11am-10pmOPEN 2pm-10pm on New Year's Day
"Pile on your favorite stylish parka, bundle up tight and grab your favorite cohorts and head off for some winter days full of cheer. Snack on festive treats from a rotating roster of food trucks and sip a warm hot chocolate or down your favorite boozy cocktail from any of Jack's three full-service bars. Wander through the 2-acre outdoor site and test your aim at outdoor lumberjack Axe throwing or snap your Holiday Christmas card at one of Jack's infamous Instagramable photo opps, then stop at one of three Holiday gypsy caravan to meet with a mystical fortune teller and discover your ghost of Christmas Past, Present & Yet to Come Future just like Ebenezer Scrooge!"
All ages.
Kohl Children's Museum Habitat Park Lights
Enjoy the Polar Express train ride through the holiday lights through January 5th!
830 N. Michigan Ave
October 24th – January 26th
"Toys"R"Us and Candytopia are excited to present an all-new, totally immersive, fill-up-your-photo-album super-experience! The Toys"R"Us Adventure is a vast indoor playland that celebrates all the whimsy, silly and FUN of toys. Explore over eight mind-blowing rooms and celebrate play with installations designed around brands you know and love."
Woodfield Mall, Schaumburg
November 6th – December 31st
"Portillo's Pop Up Experience is coming to town! Visit us at Woodfield Mall in Schaumburg, Illinois from November 6 until December 31 to spread holiday and Portillo's cheer at our bun-believable Pop Up Shop! Take a ride on our onion ring tire swing or bask in the cheesy glory of our French fry room as you walk through a Portillo's paradise! Our catering lounge is the perfect spot for you to relax and place your holiday catering orders after taking an a-bun-dance of pictures in our Chicago-style photobooths. The Portillo's Pop Up Experience will also sell packaged Italian beef, French bread, peppers, and whole chocolate cakes as well as a variety of Portillo's branded merchandise for holiday gift-giving. Tickets are free to enter."
Westfield Old Orchard's Winter Ferris Wheel
"You're invited to take a seat in our very own snowflake and float up above the mall for a unique view across Westfield Old Orchard."
Experience throughJanuary 19th.
Holiday Flower Show at Lincoln Park Conservatory
"The Lincoln Park Conservatory's Show House turns into a Winter Wonderland filled with poinsettias, trees, sparkling lights, and a model trains that traverse through the plantings. This year will feature photos from 1940s through 1960s, celebrating memories of holidays past."
Runs through January 5th.
Holiday Flower Show at Garfield Park Conservatory
"For over 110 years the Conservatory has been celebrating the holiday season with a colorful and inspired display of plants and flowers.  This year's show will feature white birch windchimes, burgundy poinsettias, and deep green conifer trees.  Explore the Show House to learn about the Invisible Forces that impact the lives of plants."
Runs through January 5th.
Chicago: November 15th – December 24th
Wrigleyville: November 22nd – December 31
Milwaukee: November 15th – December 24th
"The smell of roasted nuts, fresh pretzels, bratwurst, and hot spiced wine, the sound of music, and the glimmer of sparkling Christmas ornaments, all in a cozy atmosphere – this is the authentic German-style Christkindlmarket experience. Visitors can explore vendors' products from all around the world and enjoy the unique shopping experience while enjoying international food, beverages and performances at the outdoor market that is always free of admission. Children have the opportunity to participate in Kinder Club activities."
Wrigleyville's Winterland event series has a host of family friendly activities for your family. Ice rink, curling & skating lessons, Santa Claus visits, and movie screenings. Christkindlmarket also is located there as well as a tree lot at Big Star, workshops and breakfast with Santa.
November 15th – March 8th, 2020
Millenium Park, McCormick Tribune Ice Rink
"Skating is FREE and open to the public. Those skating with their own skates will need to pick up a FREE admission wristband."
The Winter Workouts Program will offer free ice skating lessons for all ages and skill levels on select days.
"DJs spin the music while skaters spin on the ice on the 1st and 3rd Thursdays, 6-8pm (December 6 & 20, January 3 & 17, February 7 & 21, March 6). Admission is free. Skate rental rates apply."
Ice Skate at Maggie Daley Park
The skating ribbon at Maggie Daley park is now open!
"In the heart of downtown Chicago, with the City's skyline as a backdrop, a ribbon of ice winds through a rolling landscape providing an ice skating experience unlike any other. The skating ribbon is dramatically different from typical civic ice rinks, creating a multi-sensory activity that is integrated into the landscape. Skaters can experience "alpine in the city" as they lace up their ice skates and follow a path twice the length of a lap around a traditional skating rink. Complementing the ribbon are places to enjoy a cup of hot chocolate and rent skates."
Admission is free unless renting skates.
Rosemont
Bring your skates and skate for FREE! Rentals for $8!
Visit the Giant Christmas Tree at the Museum of Science and Industry
"It began in 1942 with a single tree. Today, the Museum's beloved annual celebration features a four-story, floor-to-dome Grand Tree, surrounded by a forest of more than 50 trees and displays decorated by volunteers to represent the holiday traditions from cultures around the globe. On the weekends, you can also enjoy live holiday performances. It's the one-of-a-kind experience that brings a whole world of holiday joy under one roof."
Illumination: Tree Lights at the Morton Arboretum
November 23, 2019–January 5, 2020
"See trees in a different light at Illumination: Tree Lights at The Morton Arboretum. Be surrounded by color as you walk a one-mile paved path amid interactive lighting effects that highlight the beauty of trees in winter. Enjoy seasonal music, marvel at ever-changing, captivating lighting designs, and warm up by a crackling fire with a cozy drink or roast marshmallows for s'mores. In this unparalleled spectacle of color, light, and sound, you will be awed and delighted to see returning favorites and surprising new sights, including Tree Fascination–a brilliant digital projection of immersive color and pattern on a grove of Eastern white and Scots pine trees. Illumination will highlight the many gifts of trees: natural beauty, increased feelings of peace and calm, homes for wildlife, and the air we breathe."
Lightscape at Chicago Botanic Garden
November 22nd – January 5th
"You'll wander into a festive world of wonder and light. Along a mile-long path, the night comes alive with color, imagination, and sound, from a playful choir of singing trees to a spectacular waterfall of light. At times, you'll find yourself in the center of it all — stepping inside a cathedral of golden light, walking down an avenue of luminous linden trees, moving through colorful ribbons of light."
Goebbert's Winter Wonderland Light Show
Friday, November 22, 2019 through Sunday, January 5, 2020; Tuesday – Sunday (closed on Mondays)
"We have new songs, new structures and new designs for the 2019 Winter Season – the show is also 50% longer! Just as a reminder, all of our farm activities are closed during the winter. The only activity on the farm is the drive through Light Show."
Lake County Fairgrounds, Grayslake
"Drive Thru Light Show… Almost a full mile of nearly 1,000 programmable elements and over 200,000 animated lights dancing to Christmas music rather than just the old fashioned still displays."
November 22nd – December 31st
Bolingbrook's Festival of Lights Light Show
The Promenade Bolinbrook
"250,000 LED lights twinkle, sparkle and dance to more than 20 different Holiday songs. The show will play nightly on the hour 5,6,7,8,9 pm. The last show will be on Dec. 31st. The 60 ft tree sits in the round-a-bout in the middle of the shopping mall."
Daily November 2019 through March 2020
"The animals may be hibernating, but we still have gnomes. Can you find all of the gnomes hiding in the Children's Garden?"
Lights are on daily in Lilacia Park, 4:30-10:00 pm through January 5.
City of Chicago Christmas Tree
The tree will be up until January 6th.
Millennium Park's Wrigley Square, Michigan Ave. & Randolph St.
New Years Eve (Tuesday)
8:30 AM / 12:30 PM: Kohl Children's Museum New Years Eve Bash
Glenview
"We're transforming an entire wing of the Museum into a giant Times Square style party with the biggest confetti drop you've ever seen! Children's concert with Little Miss Ann, Juggling shows, DJ and dance party, KidSnips hair-braiding and coloring, hat making and horns, family photos, and a Times Square-style confetti drop! Tickets are $35 per person; $25 for members. Tickets required."
9:00 AM: Bubble Bash: A Kid Friendly New Years Eve
Dupage Children's Museum
"Ring in the New Year with a countdown to Noon celebration! Families can spend time together creating lasting memories, taking part in special activities, grooving to good music, exploring the Museum's hands-on exhibits, and counting down to Noon! This annual year-end celebration, now in its 18th year, has become a holiday tradition for families."
9:00 AM: Noon Years Eve at SciTech Hands On Museum
Aurora
"Bring the family in for a fun celebration to end the year. Count down to noon and a 1000-balloon drop, enjoy a Live DJ and games, SciTech's Bubble Blast, craft projects, and explore the museum!"
10:00 AM: NYE Pajama Party at Westmont Yard
Westmont
"Register your child for a special, early New Years Eve Party! Families with young kiddos are welcome to enjoy our bouncy houses, playroom, giveaways, arts & crafts, and more! There will be a balloon drop at 12pm to ring in the New Year!"
10:00 AM: Wheaton Public Libraries New Year's Eve Noon Party
"Children and families: all ages with caregivers. Lower Level Youth Services Department. Help us countdown to noon and celebrate the New Year a little early. We'll have games, activities, and face painting leading up to our countdown!
No registration required."
10:00 AM: Countdown to Noon Downers Grove Park District
"JOIN US TO RING IN THE NEW YEAR AT NOON.
We'll celebrate with party favors, DJ Coach Josh, a photo booth, face painting, snacks,*a balloon drop and more! Parents must stay and supervise their children. Children under two are welcome to attend free of charge(must sign waiver at check in). Space is limited"
10:00 AM: New Years Eve Bash at Rockin' Jump Carol Stream
 10 AM – 8 PM!
Neon Lights! Laser Lights! Glow Necklaces!
Balloon Drop at 2 PM & 6 PM
Admission: $20 for 2020! Includes 2 Hours of Jump + a Slice of Pizza
10:00 AM / 4:00 PM: Brookfield Zoo / Holiday Magic 
Today is the last free day of the month if you arrive at Brookfield Zoo before 4 pm! Stay for Holiday Magic activities to ring in the New Year!
(If you arrive at 4 or after you will have to pay admission.)
10:00 AM: Itsy Bitsy New Year's Eve Countdown
Schaumburg Park District: The Sports Center
"Celebrate the holiday with your young ones at The Sport Center. The Sport Center will be filled with inflatables for climbing, riding toys and areas to play a variety of activities. All activities will be unstructured and parents must supervise their children. Ring in the New Year at noon with a balloon drop."
Call to register last minute
10:30 AM: Chicago Children's Museum Noon Year's Eve
"Why should adults have all the fun on New Year's Eve? Join Chicago Children's Museum for its annual Noon Year's Eve festivities! Make a crown starting at 10:30. The dance party starts at 11:30. The countdown and confetti drop happen at high noon!"
11:00 AM: Family New Years Eve Bash
Vaughan Athletic Center, Aurora
Register through Fox Valley Park District
"Party goers can bounce in inflatables, play games, participate in interactive entertainment and dance to music! There will be a countdown and balloon drop at noon. Pre-registration by noon on Dec. 30 includes admission, party favors, and a snack. Day-of registration is an additional $3; party favors may not be available."
11:00 AM: Family Science Show
Glen Ellyn Public Library
"Interactive Setting Excited About Science show with lots of audience participation, liquid nitrogen, human gyroscope, electric generators and something special for the new year."
12:00 PM: Wonder Works NYE Countdown Celebration
Oak Park
Admission at the door
"Get ready for a family-friendly, festive afternoon at the Wonder Works Children's Museum New Years Eve Countdown Celebration.
Make your own hats and noisemakers. Lots of festive family games, activities and refreshments. Get ready for Hot Lava, a Potato Sack Race, Egg Relay and the famous Silly Dance Contest (to name a few).
Ring in the 'New Year' with a parade followed by a countdown. There will be multiple 'countdowns' throughout the afternoon!"
12:0 PM: Discovery Center Countdown To Fun
Rockford
"Three…Two… FUN!" It's midnight – somewhere, and Discovery Center is counting down every hour! Fabricate a party hat, knock together a noise maker, and prepare to be showered with confetti! It may be cold outside, but it'll be STEAM-y at Discovery Center Museum where the New Year rings in with science, technology, engineering, art, and math!"
Event price included in admission
12:00 PM: Kids NYE Party Tap House Grill
Plainfield, Oswego, and Palatine locations
"Join us for our Kids New Years Eve Party!"
$13.99 Per Child includes:
-Balloon Drop & Noise Makers
-Pizza Buffet
-Sparkling Grape Juice Toast
Reservations recommended
1:00 PM: Hofbrauhaus New Years Eve
Rosemont
"Families can ring in 2020 earlier in the day with our "Munich-style" family-friendly celebration starting at 1 p.m. Magician John Measer will perform stunning illusions for guests to enjoy before a parade and toast to Munich's New Year at 5 pm. All guests will receive a complimentary glass of champagne or sparkling juice for the little ones."
1:00 PM / 4 PM / 7PM / 10PM: Blue Man Group Family New Year's Eve
Briar Street Theatre
"Festivities include pre-show face painting for the kids, party hats and noise makers, and a special post show Blue Man Group rendition of Auld Lang Syne, with a "countdown" to midnight experience for the entire family during the day."
No children under 3 allowed.
2:00 PM: Kids New Years Eve Party at Craft'd
Plainfield
"Bring the Kids to Craft'd for a very special New Years Eve Party!
Reservations are required (reservations only accepted by phone – 815-782-8832)
Seatings: 2pm, 4:15pm, 6:30pm: $15 Kids NYE Package includes Build Your Own Pizza Station, Sparkling Grape Juice, Soft Drinks, Party Favors & More! DJ / Balloon Drop"
3:00 PM/ 8:00 PM: Enchanted Castle New Years Eve Party
Lombard
Two reserved seatings at 3 and 8 pm
Advanced reservations are required. Call 630-953-7860 to reserve. Seating is limited.
3:30 PM: Bounce Town's Annual New Years Eve Party
Oswego
"Bounce Town's Annual New Years Eve Party! 2 hours of Bounce Time – All 3 rooms Open!!! Pizza and Drinks Provided
Ball Drop at 5:30pm
Admission MUST BE purchased prior to event. Purchase tickets by clicking on link!
8:00 PM: Haunted Trails New Year's Eve Family Party
Joliet: Call 815-722-7800 to reserve
Burbank: Call 708-598-8580 to reserve
Happy New Year everyone! Thank you for following along during our first year offering this service. Stay tuned! So much more to come in 2020!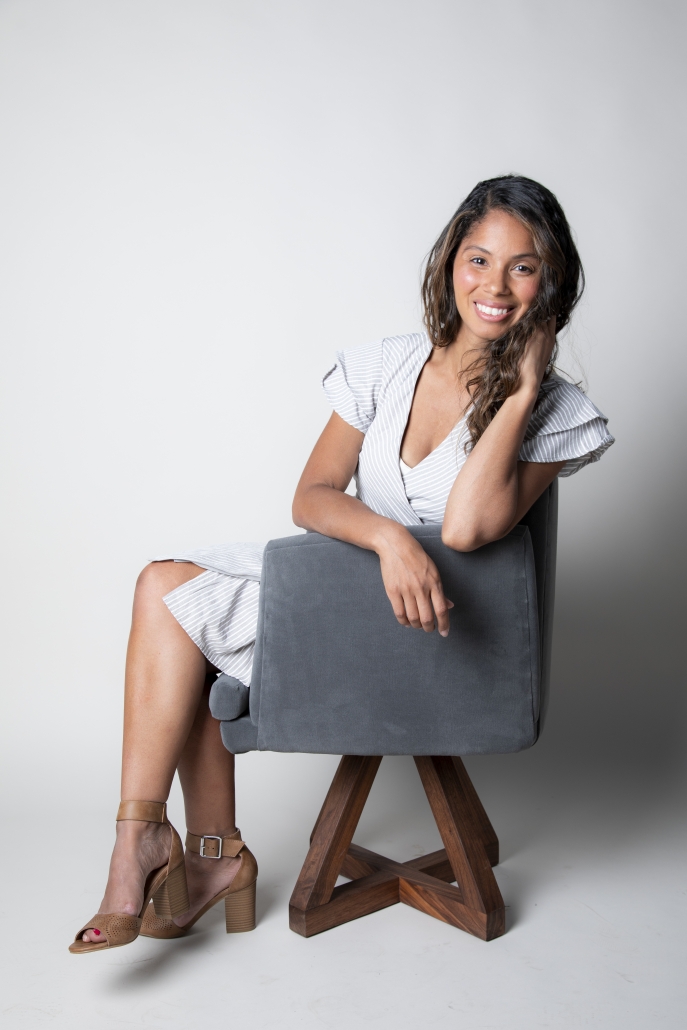 Helen Bosacki
Owner
What Should We Do Today Chicago?
https://whatshouldwedotodaychicago.com/wp-content/uploads/2019/12/img_4636-1.png
1540
2048
Helen Bosacki
https://whatshouldwedotodaychicago.com/wp-content/uploads/2019/05/What-Should-we-do-today-Chicago-desktop_03.png
Helen Bosacki
2019-12-30 15:26:51
2019-12-30 16:24:30
What Should We Do For New Years Eve? Chicago, IL December 31st, 2019