2022 Chicagoland U-Pick Berry Farms
Near to Chicago, U-Pick Berry Farms
27244 Hettick Scottville Rd., Hettick IL
Facebook page has the most current updates on the berry status
Harvest Season:

Strawberries: Mid to late May (strawberry season is currently over)
Blueberry picking season is on! Check their FB page for dates & hours
Blackberries Mid to late July
Peaches late July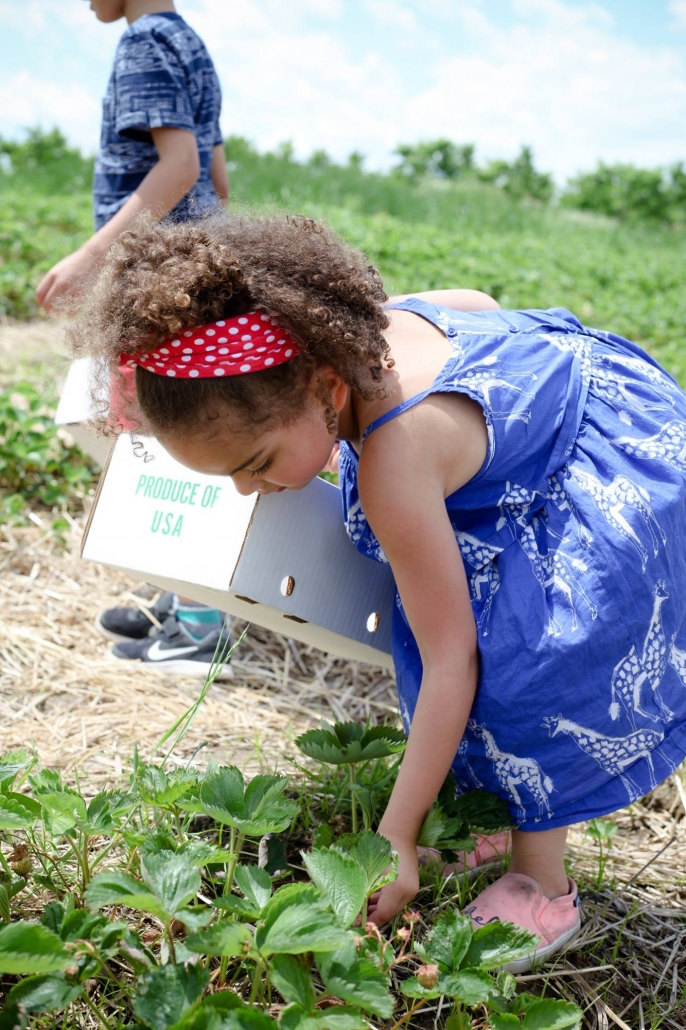 650 Freyer Rd., Michigan City IN
"We are the closest blueberry farm from Illinois located approximately less than 60 minutes from Chicago, IL. We are minutes away from New Buffalo, MI, the Lighthouse Place Premium Outlet Mall and the Indiana Dunes."
Usual opening date is around July 4th, stay tuned and follow their Facebook page!
Check their Facebook page for blueberry status before heading out. Ripening should begin around the 4th of July.
No credit cards accepted
Bring your own containers.
Closed on Tuesdays
19502 River Rd. Marengo, IL 60152
Picking will be available daily from 8am-5pm

8am-9am Check in and purchase your buckets in the farm market
9am to 5pm proceed across the road to the "Red Barn" and purchase your picking buckets, Strawberry field closes at 5pm, Farm Market remains open until 6pm

Don't forget the strawberry donuts and make sure to come back for apple picking season!
5911 W. 50 S, La Porte IN
Check the Facebook page for updates before you arrive!
U-Pick Strawberries currently available (as of 6/25), as well as sweet cherries and red raspberries!
Always call before coming for Picking Status: 219-362-4385
1106 N. Queen Anne Rd., Woodstock
Cash or check only
"Open for the season for STRAWBERRY picking at $16 per 4 quart basket and prepicked rhubarb at $4 per pound. WATCH FOR OUR NEW ENTRANCE just north of the barn past our farm yard. Hope to see you sometime in the next 3 to 4 weeks!"
"Heider's Berry Farm provides pick your own and pre-picked strawberries (June and September till frost) and raspberries (July and September till frost). Seasons vary depending on the weather so watch for specifics as the seasons approach. Hours are flexible depending on weather and supply. Check facebook or Connect With Us on the home page before coming."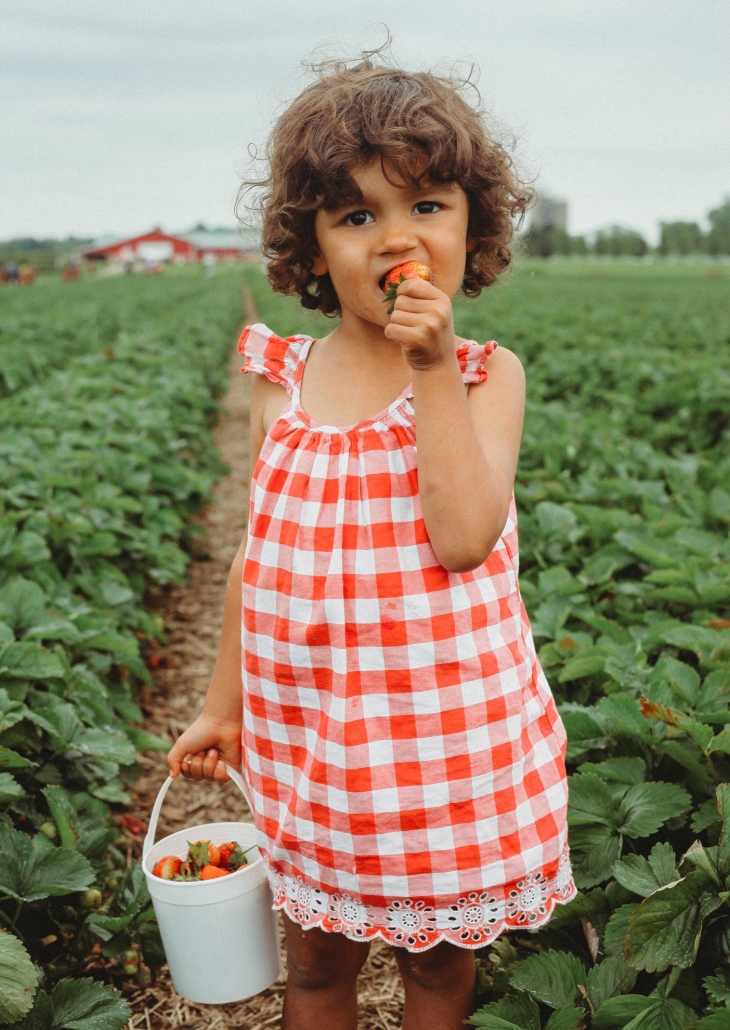 8960 E. Ridge Rd, Hobart IN
Strawberry U-Pick ends June 25th/26th.
Blueberries begin 1st week of July!
Raspberries, and blackberries are available for U-Pick later in the season.
Always call and / or check their Facebook page for picking status before heading to the farm.
18110 Kishwaukee Valley Rd, Woodstock, IL
They no longer have U-Pick strawberries
Blueberry season begins around the second week of July through 1st week of August.
Call ahead or check FB page for updates to determine availability
Cash or check only
2575 W. Mine Road, Mazon IL
Strawberry picking season is closed.
You MUST check their Facebook for up to date picking days & times as they are subject to change frequently.
424 County Road 1400 North, Bethany IL 61914
Picking season is open!
3-acres offers over 1,000 blueberry bushes for picking.
5 varieties to choose from. Eat your way through the field to find the ones you prefer.
3709 Miller Rd, McHenry IL
U-Pick strawberries are available from 8:30 AM – 5 PM. They are at their peak so pick soon before they are gone!
Raspberries, sugar snap peas, and sunflowers are also available for picking.
We recommend you check our website and/or Facebook for the most recent picking, crop, and weather conditions that may affect your u-pick experience.
In late summer / fall look forward to summer and fall raspberries. The summer crop begins in early July and the fall crop begins in mid-August and continues to produce until early to mid-October.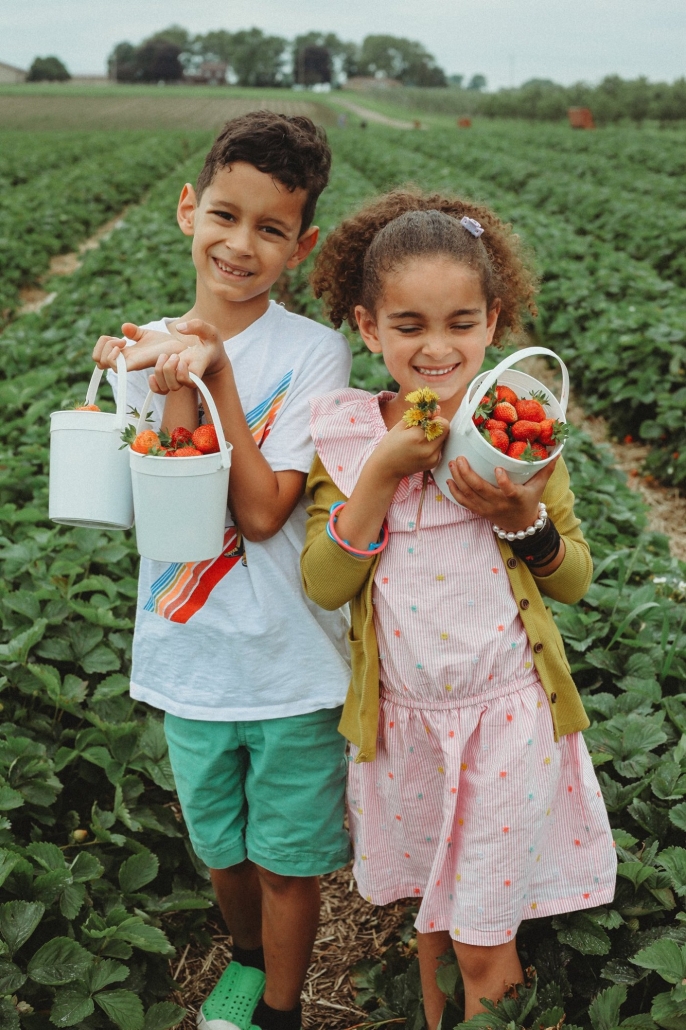 9957 N. Frontage Rd, Michigan City IN
Blueberry picking to begin soon!
The Farm Update section of their website gives you the most up to date information on their blueberries and where to pick.
The only farm in the area to accept credit cards.
37131 Essex Rd, Wilmington, Illinois
Keep close watch on the Facebook page for updates! Blueberry season should begin soon!
14000 75th Street, Bristol WI
Strawberry U-Pick has about a week left in the season!

Monday-Friday 8:00-6:00

Saturday and Sunday 8:00-4:00
10214 Algonquin Rd, Huntley, IL
Strawberry picking season is almost over! Come before it's too late!
Follow the FB page for field updates.
811 E. State Street, Cherry Valley IL
"There is a large demand for Cherries this year but we have a small crop because of the unseasonably warm weather we had in May. If you want to be sure you get Cherries, then we recommend you visit us on our first day of picking. If you don't get here on July 2nd, you will probably not get any Cherries. It is first come, first serve."
Blueberries, raspberries, blackberries, and currants will be available in July.
https://whatshouldwedotodaychicago.com/wp-content/uploads/2021/06/IMG_6240.png
1152
2048
Helen Bosacki
https://whatshouldwedotodaychicago.com/wp-content/uploads/2019/05/What-Should-we-do-today-Chicago-desktop_03.png
Helen Bosacki
2021-06-09 13:01:31
2022-06-26 06:15:49
2022 Chicagoland U-Pick Berry Farms