Fall doesn't mean enjoying a beautiful flower field has to come to an end.
Many sunflower fields are just now blooming!
Enjoy the great outdoors, and bring home a vase a full of flowers to adorn your home!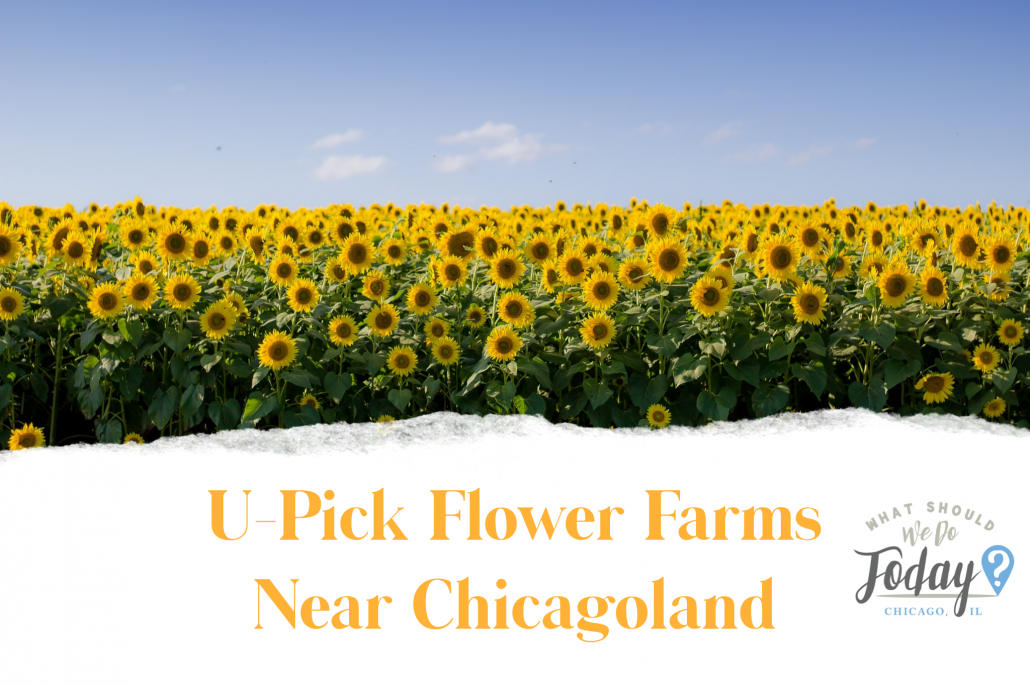 14000 75th Street, Bristol WI
Open through mid October
Roughly 40 min drive from Chicagoland (15 min north of Six Flags)
Visit the sunflower fields everyday, 10 AM – 7 PM
$15.00/Adult; $10.00/Child (3-12 Years Old)

"Each adult admission fee includes a Thompson Strawberry Farm souvenir cup that you can fill with flowers from our fields. We have sunflower mazes that are cut out of the field for you to walk through the flowers. There are also large grass areas to enjoy the summer sun, or take a leisurely walk around the field. Our goal is to have everyone enjoy a nice summer day in the country and bring home some beautiful flowers.  We have other flower varieties as well including: Zinnias and wildflowers (expecting bloom mid-August). You are welcome to mix & match these flowers with your sunflowers to fill up your souvenir cup!"

Each child admission fee includes a Thompson Shaved Ice! We have several flavors for you to choose from.

​Be sure to bring something to cut your flowers with. They do have scissors available for purchase just in case!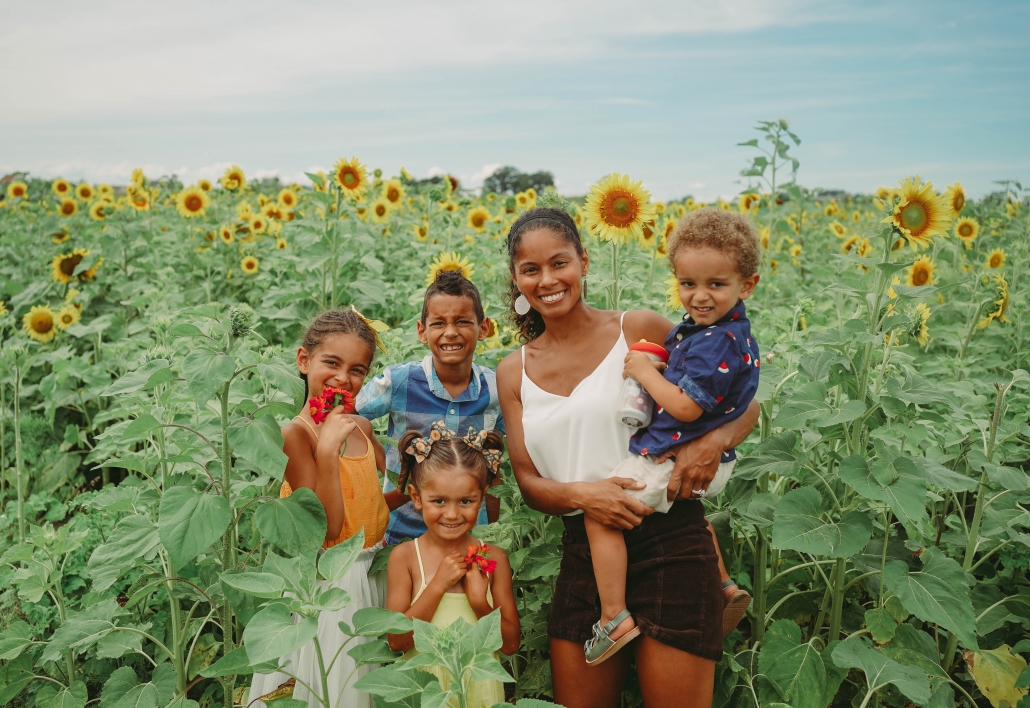 Oswego
Tickets grant you access to the Sunflower Field with bonus of two grassy labyrinths to explore, Keller's Summer Playground, PLUS one free sunflower bloom that you may pick yourself! (You may also purchase extra sunflowers for an additional fee.) We strongly recommend you purchase your tickets online to guarantee your entry – you may visit 

KellersFlowerFields.com

 to reserve!
9805 IL Route 173, Hebron IL
The Sunflower Festival has already kicked off and the sunflower maze will be available daily (10 am – 6 pm) during peak bloom! Follow their social media to be updated on the fields
There are also U-Pick zinnia's and snapdragons!
 Farm animals, and a giant play area for the kids!
Wagon rides to the maze are available on the weekend
"Our LAST field is ready for you. Once this field is gone you will have to wait until next summer to enjoy them again.

Don't forget we have many family friendly activities like a large playground , bubble station , little tyke bike races , a petting zoo , and a barrel train on the weekends. Play with your kids after the craziness of back to school!

This field will be open for the next 10-14 days so time is limited! Who's joining us this weekend?!"
3709 Miller Road, McHenry, IL
Check their Facebook page for U-pick hours and sunflower field status
"Sunflower picking on the farm begins in mid-July and will last through late September. We have 2+ acres and 18 different varieties of sunflowers planted for 2021. We also grow other cut flowers such as snapdragons, zinnias, cosmos, marigolds, and amaranthus."
Sunflower Pricing

$2 each
$5 for 3 flowers
$25 per vase all you can fit inside (Zinnias may be picked for vases at the same price)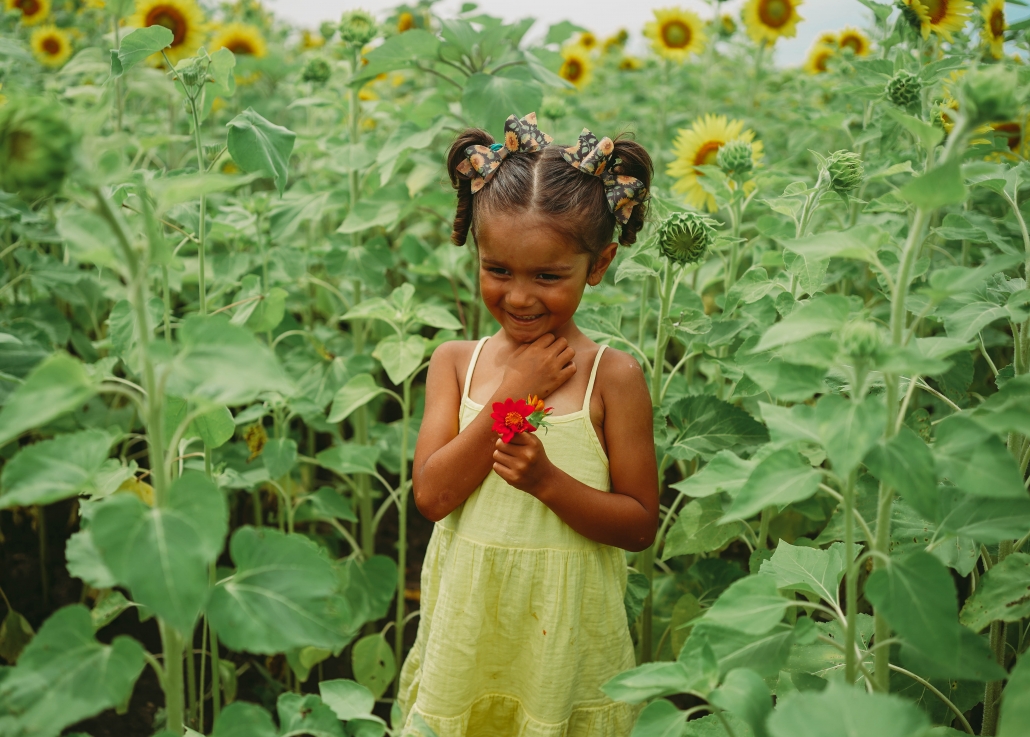 17904 Grant St., Lowell IN
"Come out and explore our acres of flower fields and fresh air! We have a variety of gorgeous blooms including sunflowers, zinnias, cosmos, wildflowers, and more!"
Acres of sunflowers and other wildflowers and gorgeous blooms, a brand new butterfly enclosure, tasty treats and scheduled fun for the kids depending on the weekend!
Follow their Facebook to stay updated!
Sunflower field is closed.

14946 S Bell Rd Homer Glen

Hours of operation: Mon-Fri 9-6, Sat 9-5, Sun 9-3.
Entry Fees are $7ea, 3 and under are free.
3 new BUTTERFLY Gardens this year!!!
Minooka
Enjoy over 9 acres of sunflowers, zinnias and other flowers to take photos, cut your own flowers to take home and enjoy the other activities on the farm!

Please join us for our 5th Annual Heap's Sunflower Harvest! Enjoy over 9 acres of sunflowers, zinnias and other flowers to take photos, cut your own flowers to take home and enjoy the other activities on the farm! This is a limited-time event. Since this event is based on when the sunflower patch blooms opening day may vary. 
Spring Grove, IL
"Snap pictures as you wander the trails through acres of brightly colored sunflowers. It's a sight like no other!"

13 acres of sunflowers planted in a whimsical design with 3.2 miles of flowing trail to stroll through
Many different varieties of sunflowers
Flowers of many different colors including orange, yellow, gold, red, and peach
Goebbert's Farm: Pingree Grove
10 AM – 6 PM daily
Admission is $5/pp
200 S. County Line Rd, Hobart IN
Best pick of sunflowers is mid to late September
They also have U-Pick apples and U-Pick pumpkins, corn maze, and kids farm
Guest will be able to enjoy over 7 acres of 20+ different sunflower varieties and colorful zinnias in the fields.
Come stroll through the flowers, take photos and enjoy the beautiful scenery of a late-summer farm day!
Many adorable photo ops will be available so you can capture the perfect selfie or family photo.
The experience goes 'full bloom' on weekends with live music and food trucks inside the gated festival area.
Make sure to come back in the spring for Tulip Fest!
Belleville Farm, IL
"Our Sunflower Trail uses the same concept as a corn maze, but with sunflowers instead. That means you can get up close, personal and even tickled by the beautiful flowers that can't help but make most people smile. Make sure to set aside adequate time to fully enjoy the experience, as our Sunflower Experience spans and sprawls for a full 2 acres of fun."
Barrington

We offer two types of U-Picks throughout the year.

​Spring: U-Pick Tulips (Coming 2024)

Summer/Fall: U-Pick Cut Flowers​ (Picking till first frost 2023)

"We are two people, a flock of ducks, geese, and sheep, and hundreds of plants living together on just under 7 acres in Barrington, IL. Our adventures in farming started with growing our own food, which then expanded to include flowers."
Monee, IL
Bring your own scissors!
"Have fun! There are over 12 types of flowers and foliage to choose from. Fill your jar with as many flowers as you can. Once you are done, feel free to enjoy the sites, relax and sip on a fresh squeezed lemonade or iced coffee. Cool off with an ice cream. Kids' admission includes the Barrel Cart ride, slides and Jumpy Pillow. Pssst…adults can ride the Barrel Carts too!"
"We have 6 different u-pick containers to choose from: $18 jar (refill $12), $25 jar (refill $20), $40 sunflower mug (refill $30), $45 Wildflower Farm logo mug (refill $30), $60 Sunflower pitcher (refill $40), and $65 Wildflower Farm logo pitcher (refill $40). With the purchase of one of these containers you are able to fill it with any flowers you can fit INSIDE that jar. A purchase of a single jar/pottery waives the admission fee for that single person. We do not allow outside jars/vases/containers to be brought into our u-pick field."
33891 S Rivals Rd, Wilmington, IL
Book your private cutting session through their website!
1015 Zola Road, Harrisburg, IL
 A Peony Farm with 12 acres of fresh cut flowers. They sell the cut flowers in the spring and root divisions in the fall.
2022 blooms and roots are closed for the season
480 Brown Section Rd, Cobden, IL
 U-Pick lavender farm
Closed for the 2023 season, lavender blooming season usually the first weeks in June
https://whatshouldwedotodaychicago.com/wp-content/uploads/2019/05/What-Should-we-do-today-Chicago-desktop_03.png
0
0
Helen Bosacki
https://whatshouldwedotodaychicago.com/wp-content/uploads/2019/05/What-Should-we-do-today-Chicago-desktop_03.png
Helen Bosacki
2023-10-07 07:24:54
2023-10-07 07:24:54
2023 U-Pick Flower Farms Near Chicagoland