What Should We Do This Weekend? Chicago, IL February 21st – 23rd, 2020
Looking for things to do in Chicagoland this Weekend?
Choose from over 40 family-friendly events happening in Chicago, and the suburbs this weekend!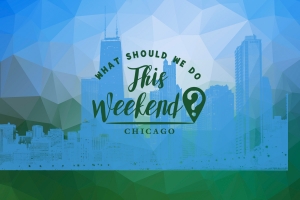 Major Ongoing Events this Week:
Chicago Botanic Garden
Feb 8th – March 22nd
"We play with color in artistic installations and feature 10,000 brilliant blooms in unexpected ways: via a towering kaleidoscope, a floating carpet, and a dramatic chandelier, designed to be lit and transformed by the winter sun."
NOTORIOUS RBG: THE LIFE AND TIMES OF RUTH BADER GINSBURG
Feb 9th – Aug 16th
Illinois Holocaust Museum
"Based on the book and Tumblr page of the same name, Notorious RBG: The Life and Times of Ruth Bader Ginsburg is the first-ever museum exhibition focused solely on this judicial icon, whose image graces mugs, t-shirts, posters, and bobbleheads. The exhibit is a vibrant exploration of Justice Ginsburg's life and her numerous, often simultaneous roles as a student, wife, mother, lawyer, judge, women's rights pioneer, and Internet phenomenon. Whether you're a fangirl or a legal scholar, don't miss this blockbuster exhibit!"
Lake Geneva, WI
Multiple dates and times
"Ice Castles is bringing fairy tales to life this season at Geneva National Resort in Lake Geneva, Wisconsin. Let your imagination run wild as you explore caverns and tunnels made entirely from ice. Race down an ice-carved slide and squeeze through crawl spaces and slot canyons to discover new experiences around every corner. With fountains, thrones, wishing wells, and more, you'll be mesmerized by this unique, and family-friendly attraction. Don't miss your chance to experience the magic!"
"Home to Chicago's first ever Infinity Mirror Room by iconic Japanese artist Yayoi Kusama, wndr places works from Richard Prince, Barbara Kruger, and Alex Israel in conversation with thought-provoking, innovative technologies and stunning interactive installations. Around every corner comes an opportunity to be creative, discover something unexpected, ask questions, and, most importantly, play."
1130 W. Monroe, Chicago
"Wake up with wndr! On the second and last Sunday of each month, wndr hosts Sunday Morning Cartoons from 10AM-12PM. Included with your ticket are classic cartoons projected in our Atrium, all-you-can-eat cereal from our cereal bar, and a tour of the museum to finish your morning. You won't want to miss it! All ages welcome! Kids 10 and under get free admission."
Goose Island
Monday-Friday — 4pm-10pm
Saturdays & Sundays — 11am-10pm
Runs through March!
"Pile on your favorite stylish parka, bundle up tight and grab your favorite cohorts and head off for some winter days full of cheer. Snack on festive treats from a rotating roster of food trucks and sip a warm hot chocolate or down your favorite boozy cocktail from any of Jack's three full-service bars. Wander through the 2-acre outdoor site and test your aim at outdoor lumberjack Axe throwing or snap your Holiday Christmas card at one of Jack's infamous Instagramable photo opps, then stop at one of three Holiday gypsy caravan to meet with a mystical fortune teller and discover your ghost of Christmas Past, Present & Yet to Come Future just like Ebenezer Scrooge!"
All ages.
Goldilocks and the Three Bears
Chicago Kids Company
Stahl Family Theatre, Chicago: Jan 16th – Feb 21st
"Goldilocks and the Three Bears is a one-hour musical based on the original fairy tale. It features a hilarious script adapted by Jesus Perez, wit original songs composed by Paige Coffman. This show is one of the most popular Chicago Kids Company productions!"
FORTS! Build Your Own Adventure
Filament Theatre
November 30, 2019 – March 15, 2020: Saturday / Sunday @ 1pm & 3pm
"Enter a world of play and creation as Filament Theatre transforms into a play-space for children and parents to build new worlds. Using cardboard boxes, sheets, clotheslines, and more, build adventures of your own devising. With theatrical design elements working together to support creative play, your family is sure to be swept away in the adventure! Snacks and drinks will be available."
Wrigleyville's Winterland event series has a host of family friendly activities for your family. Ice rink, curling & skating lessons, Santa Claus visits, and movie screenings.
"Skate all winter long underneath the twinkling lights of Winterland at Gallagher Way! The 8,000 square foot ice rink is open to skaters of all ages, every day of the week. Stop by for a couple of laps, check the schedule for a chance to skate with Clark the Cub, rent a skate aid, or arrive in time for select Wednesday figure skating performances."
November 15th – March 8th, 2020
Millenium Park, McCormick Tribune Ice Rink
"Skating is FREE and open to the public. Those skating with their own skates will need to pick up a FREE admission wristband."
The Winter Workouts Program will offer free ice skating lessons for all ages and skill levels on select days.
"DJs spin the music while skaters spin on the ice on the 1st and 3rd Thursdays, 6-8pm (December 6 & 20, January 3 & 17, February 7 & 21, March 6). Admission is free. Skate rental rates apply."
Ice Skate at Maggie Daley Park
The skating ribbon at Maggie Daley park is now open!
"In the heart of downtown Chicago, with the City's skyline as a backdrop, a ribbon of ice winds through a rolling landscape providing an ice skating experience unlike any other. The skating ribbon is dramatically different from typical civic ice rinks, creating a multi-sensory activity that is integrated into the landscape. Skaters can experience "alpine in the city" as they lace up their ice skates and follow a path twice the length of a lap around a traditional skating rink. Complementing the ribbon are places to enjoy a cup of hot chocolate and rent skates."
Admission is free unless renting skates.
Ice Skate at The Peninsula Sky Rink:
"Surrounded by Chicago's skyscrapers and twinkling lights, the rink is tucked into a pine tree winter wonderland and bathed in festive music and snowflake lighting."
Rosemont
Bring your skates and skate for FREE! Rentals for $8!
Daily November 2019 through March 2020
"The animals may be hibernating, but we still have gnomes. Can you find all of the gnomes hiding in the Children's Garden?"
Daily from 11 am – 3 pm through March 2020
"Join us in the Children's Garden for winter time fun! We'll set out activities to complement the day. Activity may include painting snow or building a fort. Whatever it may be, you'll find all the tools you need to have some frosty fun." 
Enchanted Railroad at the Morton Arboretum
Friday, January 17 through Sunday, February 23, 2020
"Marvel at a world of tiny enchantment! Watch an intricate miniature model railroad wind through magnificent scenery that the whole family can enjoy.  Watch as more than 10 model trains wind through a two-level display of tree collections from around the world. The trains run at a child-friendly height to thrill even the littlest fan."
Included with admission
"On the day of your visit, you will need to acquire free, timed tickets, which are available on a first-come, first-served basis at the Visitor Center Information Desk."
Dragons Alive! The Science and Culture of Reptiles
Peggy Notebaert Nature Museum
"The exhibit features 10 species of reptiles from around the world for you to see up close. Stare into the deep eyes of the bearded dragon, measure yourself against the mighty black-throated monitor, and wonder at the beauty of the colorful jeweled lacerta. The frilled dragon, blue-tongued skink, and the majestic uromastyx are ready to show you how these fierce creatures have inspired people throughout the ages. Through encounters with live collections and kid-friendly activities, the limited-time exhibit offers something for everyone. Let your imagination soar to new heights as you explore the exciting connections between dragons, people, and cultures!"
Chicago History Museum
Open now until September 8th
"Remembering Dr. King: 1929

–

1968 invites visitors to walk through a winding gallery that features over 25 photographs depicting key moments in Dr. King's work and the Civil Rights Movement, with a special focus on his time in Chicago. Chicago, like other US cities, erupted in the wake of King's assassination on April 4, 1968. While the center of his activism was focused on dismantling southern Jim Crow, the systems that kept African Americans oppressed in the American South, he spent time in Chicago and often spoke out on the realities of northern discrimination, particularly around the issues of poverty, education, and housing."
FRIDAY
10:00 AM: Animal In Winter
Wonder Works Children's Museum, Oak Park
"How do wild animals survive winter's cold? Meet live creatures that usually spend the winter in sheltered places, like deep in the soil or in rotten logs. Then help plastic and plush bugs, birds, mammals, and reptiles find safe places to spend the winter in the Great Outdoors exhibit. You can also touch real mammal furs, examine skulls and bones, and make bird and mammal tracks at the play-dough table."
10:30 AM: Broadway Storytime
Hello Baby: 600 E. 61st Street, Chicago
"Created by a professional performer turned an early childhood development specialist. Broadway & Me's unique curriculum is both entertaining and developmentally appropriate."
Feb 21st theme = Rent
11:00 AM: Arbor Reading Adventures
The Morton Arboretum, Sterling Morton Library
"Join us in the Sterling Morton Library for this popular and interactive story time! We'll read stories, make a craft and then head out on the grounds for an adventure walk. Themes change weekly."
11:00 AM: Juicebox Children's Series: Deep Fried Pickle Project
Chicago Cultural Center, Preston Bradley Hall
"Deep Fried Pickle Project is an award-winning jug band that plays unique homemade instruments, crafted from found objects, junk, misfit toys…in other words – everything AND the kitchen sink. The rafter-shaking ruckus hauls a knapsack of stories and songs that echo back and forth from the 1920s to the 2090s."
5:30 PM: Snow Ball
Kohl Children's Museum
"Meet Cinderella and the Prince from 6 – 7 p.m. Hit the dance floor with the DJ, and try your hand at making music at our instrument petting zoo, provided by Bach to Rock. Make magic wands and plastic bottle snow globes in our art studio. Decorate cookies with winter icing, and enjoy them with a cup of hot chocolate."
5:30 PM: Black History Ice Cream Social at Brainerd
Brainerd Park: 1246 W. 92nd St.
"Bring the family out to enjoy Ice Cream and learn more about Black History. Enjoy a night of Fun & Games!"
5:30 PM: Fire and Ice at Chicago Women's
Chicago Women's Park and Gardens
"Come enjoy roasted marshmallows, in-door skating in socks, create an art piece, face painting, karaoke & more! $5 per child. Adults and children age 1 and under are free."
5:30 PM: Mardi Gras Family Fun at Maggie Daley
Maggie Daley Park
"Mardi Gras family celebration with crafts, activities, and a dance. Best for youth ages 2 through 10 years, the fee is $5 per person."
6:00 PM: Family Glow Party
Lunges 'n Lattes, Berwyn
"The whole family can get into the action on Friday, February 21, as coach Liz and Miss Ashley bring fitness fun in these two concurrent classes. Glow-ga for kids ages 3 to 8 with Miss Ashley and a super fun Glow Dance Party in the studio with Liz. Space is limited, so be sure to reserve your family's spaces early!"
6:30 PM: Goldfish Family Night Out
Goldfish Swim School – Park Ridge
"Come celebrate love and friendship at our February Family Night Out! Bring your friends and family to enjoy pool fun, sweets, and crafts in our personal tropical escape! This event is FREE for all members and OPEN to the public, so invite everyone that'll make your night of celebration even better!"
6:30 PM: Family STEM Night: Recycled Science
Northside Park, Wheaton
"Discover how to take everyday objects and transform them into
tools for scientific discovery. Registration required."
6:30 PM: Mother Son Gym Jam
Downers Grove Park District
"Moms, have a fun filled evening with your special guy(s). Enjoy snacks, games, entertainment and music with Coach Josh. Dress casual. Substitute mommies are welcome (grandma, aunt, etc.). All proceeds from the event to benefit District 99 Senior Scholarships. Sponsored by the Downers Grove Park District and the Downers Grove Junior Woman's Club."
SATURDAY
8:00 AM: Chicago Indoor Soap Box Derby Races
Fox Valley Mall, Aurora
"Attention Rally Racers! Saturday, February 22nd & Sunday, February 23rd – Stock, Super Stock, and Masters, 1 Double & 1 single elimination race each day.
Fantastic new race location for 2020 Chicago Indoor Rally Races! Inside the old Sears at Fox Valley Mall!"
9:00 AM: Naperville Plays at DCM
9:30 AM: Engineering Fest
Chicago Architecture Center
"Learn how cities move and groove during our annual Engineering Fest! Drop by anytime between 9:30am—4pm on Feb. 22 and 23 to build and learn, view exhibits, meet engineers and discover systems that move us around Chicago. Ages 12 and younger are FREE."
10:00 AM: Elena of Avalor – Saturday Cartoon Brunch
Carbon Arc Bar
"Every weekend morning Carbon Arc Bar & Board takes over Theater 1 of the Davis Theater and shows cartoons! We serve brunch at the bar/restaurant. Using our direct-connect to the theater your children can hang and watch cartoons while you enjoy some delicious grub & drinks! The shows start by 10:00AM and end at 1:00PM on Saturdays and 12:00PM on Sundays. For anyone caught between end of cartoon and end of brunch they will continue to play in the Dining Room of the restaurant. Brunch is served every Saturday and Sunday from 10AM to 2PM."
10:00 AM: Chicago Kid's Expo
Arlington Park
10 am – 4 pm
"Kids will love our various Play Zones set up throughout the hall, including bounce houses, a petting zoo, pony rides, caricature paintings and more. Stop by the Main Stage for interactive shows and fairytale princess sing-a-longs and dance demonstrations. Parents will love our expo hall full of local child-related vendors & businesses (toys and games, sports and fitness classes, learning devices, safety products, day cares, schools, camps and more)."
10:00 AM: Free Musical Storytime with Merit School of Music
Time Out Market Chicago
"Join Merit School of Music at Time Out Market for a special Musical Storytime. Merit's talented team of performing artists combine music, movement, and early literacy skills to captivate children of all ages. Bring your little ones for songs, snacks, and a memorable morning with your family!"
10:30 AM: Dupage Area STEM Expo
Illinois Tech Rice Campus
10:30 AM – 3:30 PM
"Join us at the DuPage Area STEM Expo (formally known as DuPage Area Engineers Week) for an interactive exploration into science, technology, engineering and math. Over 50 displays, presentations, projects to take home and activities for school age children, grades K – 12. The DuPage Area STEM Expo, in conjunction with national Engineers Week, is a specialized event designed to promote the awareness of professional and educational opportunities provided among engineering and STEM (science, technology, engineering and math) fields."
11:00 AM: Juicebox Children's Series: Deep Fried Pickle Project
Garfield Park Conservatory
"Deep Fried Pickle Project is an award-winning jug band that plays unique homemade instruments, crafted from found objects, junk, misfit toys…in other words – everything AND the kitchen sink. The rafter-shaking ruckus hauls a knapsack of stories and songs that echo back and forth from the 1920s to the 2090s."
11:00 AM: Waukegan Symphony Free Family Concert
Waukegan Public Library
"Two of the most famous works for narrator and orchestra, Aaron Copland's "Lincoln Portrait" and Serge Prokofiev's "Peter and the Wolf" cover the range from the mid-century Soviet Union to the Land of Lincoln in the Civil War. The bookends to this delightful, one-hour program will be shorter works of the same two composers, in a far more jovial mood: a Russian sleigh-ride, and and old-fashioned cowboy Hoe-Down!"
11:00 AM: Homewood Chocolate Fest
11 AM – 2 PM
Homewood – Flossmoor Auditorium
"This year's Chocolate Fest features artisan chocolatiers and bakeries, two baking demonstrations by Bite Me Bakery of gluten-free, vegan hobnob bar cookies and kid activities. There is the always-popular Chocolate Bake-Off Contest where visitors sample the professional and amateur submissions for a small donation which benefits Homewood School District's Foundation 153."
11:00 AM: Lunch With The Lincolns
Immanuel Hall, 302 S. Grant St., Hinsdale
"Meet President Lincoln and the First Lady at this fun and interactive drop-off program. Space is limited and registration is required."
11:00 AM & 2 PM: Underground Railroad Hikes
Sand Ridge Nature Center
"Join us on a narrated journey that follows the Underground Railroad route in the Calumet Region during the mid-1800s."
12:00 PM: Yoga with Puppies
The Promenade Bolingbrook
"Simply Yoga will be presenting a 45 minute class with pups and some friends. Rescue Warriors Corp a non-profit all breed dog rescue will supply the puppies during the event. Please leave your personal dogs at home."
For ages 12+
1:00 & 5:00 PM: Blippi The Musical
Rosemont Theatre
"Blippi's first tour will bring the fun and antics of his beloved adventures to the stage, to provide an interactive, family-friendly show unlike anything else out there. Blippi's appeal lies in his wonder, in the way he looks at the world— "wow, look at that! It's a plane, a tractor, a fire truck and a train"— so expect plenty of fun and discoveries for the whole family."
2:00 PM: Mardi Gras
West Chicago Public Library District
"Let the good times roll! Join us at the library as we sample some King Cake, make some fun Mardi Gras Masks, and have a library parade. No registration needed."
6:00 PM: Black History Month Family Celebration
Semicolon Bookstore
"Join Burst Into Books for our Black History Month Family Celebration: Chicago Edition! It will be a day full of storytelling, interactive stations, guest presenters and music. Come out to learn about the black history of Chicago past and present. It will be a great time for the whole family. Reserve your spot today!"
6:00 Pm: Owl Moon Fireside
Emily Oaks Nature Center, Skokie
"Hear the delightful story, "Owl Moon," about a girl who goes owling with her father in winter, and learn how to "whoo, whoo" like Great Horned Owls searching for a mate. We're headed outdoors to call to the owls, so dress for the weather. The fireside concludes with hot chocolate and a look at owl pellets."
SUNDAY
8:00 AM: Chicago Indoor Soap Box Derby Races
Fox Valley Mall, Aurora
"Attention Rally Racers! Saturday, February 22nd & Sunday, February 23rd – Stock, Super Stock, and Masters, 1 Double & 1 single elimination race each day.
Fantastic new race location for 2020 Chicago Indoor Rally Races! Inside the old Sears at Fox Valley Mall!"
9:30 AM: Engineering Fest
Chicago Architecture Center
"Learn how cities move and groove during our annual Engineering Fest! Drop by anytime between 9:30am—4pm on Feb. 22 and 23 to build and learn, view exhibits, meet engineers and discover systems that move us around Chicago. Ages 12 and younger are FREE."
10:00 AM: Chicago Kid's Expo
Arlington Park
10 am – 4 pm
"Kids will love our various Play Zones set up throughout the hall, including bounce houses, a petting zoo, pony rides, caricature paintings and more. Stop by the Main Stage for interactive shows and fairytale princess sing-a-longs and dance demonstrations. Parents will love our expo hall full of local child-related vendors & businesses (toys and games, sports and fitness classes, learning devices, safety products, day cares, schools, camps and more)."
10:00 AM: Mickey Mouse Clubhouse – Sunday Cartoon Brunch
Carbon Arc Bar
"Every weekend morning Carbon Arc Bar & Board takes over Theater 1 of the Davis Theater and shows cartoons! We serve brunch at the bar/restaurant. Using our direct-connect to the theater your children can hang and watch cartoons while you enjoy some delicious grub & drinks! The shows start by 10:00AM and end at 1:00PM on Saturdays and 12:00PM on Sundays. For anyone caught between end of cartoon and end of brunch they will continue to play in the Dining Room of the restaurant. Brunch is served every Saturday and Sunday from 10AM to 2PM."
11:00 AM: Storytime with Drag Queens
Time Out Market Chicago
"Switch up your Sunday routine and introduce the whole family to Muffy Fishbasket 'n Palz, the nationally recognized Chicago chapter of Drag Queen Story Hour, which promotes an early understanding of gender fluidity through glamorous, positive queer role models. After storytime, hit the first floor of the Market for lunch—kids will dig the offerings at Art of Pizza and Duck Inn Dogs!"
12:00 PM: The Music of The Beatles: For Kids
Fitz's Spare Keys, Elmhurst
"Join us for an afternoon of dancing, sing-a-longs, hola hooping and more – all to the music of The Beatles!"
1:00 PM: Mardi Gras Celebration
Skokie Heritage Museum
"From Italy's "Battle of the Oranges" to the parades of New Orleans, this Sunday afternoon family event will be all about the world-wide party of Mardi Gras! We will play games and make crafts from traditions around the globe."
https://whatshouldwedotodaychicago.com/wp-content/uploads/2019/06/what-should-we-do-this-weekend-in-chicago-with-families.jpg
800
1200
Helen Bosacki
https://whatshouldwedotodaychicago.com/wp-content/uploads/2019/05/What-Should-we-do-today-Chicago-desktop_03.png
Helen Bosacki
2020-02-19 21:57:38
2020-02-19 22:00:50
What Should We Do This Weekend? Chicago, IL February 21st – 23rd, 2020