What Should We Do This Weekend? Chicago, IL January 17th – 20th, 2020
Looking for things to do in Chicagoland this Weekend?
Here are over 40 family-friendly events happening in the city and suburbs this weekend, including Martin Luther King Jr. Day!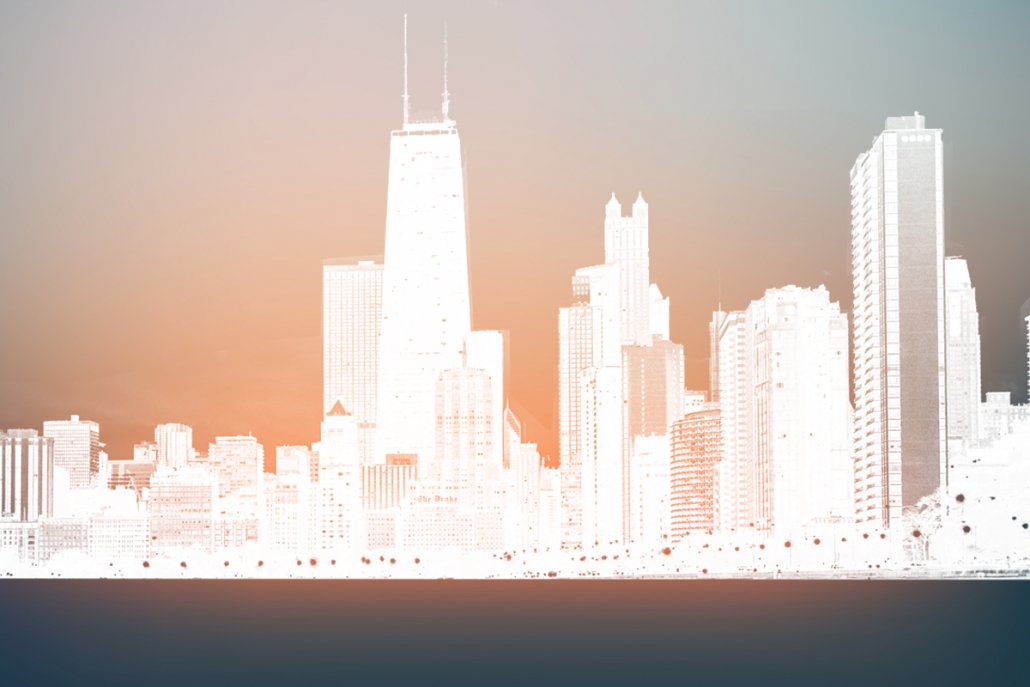 Major Ongoing Events this Week:
The Andy Warhol Exhibit at the Art Institute of Chicago
"From A to B and Back Again"
"More than 400 works offer a new view of the beloved and iconic American Pop artist, not only illuminating the breadth, depth, and interconnectedness of Warhol's production across the entirety of his career but also highlighting the ways that he anticipated the issues, effects, and pace of our current digital age."
This exhibit ends January 26th.
"Home to Chicago's first ever Infinity Mirror Room by iconic Japanese artist Yayoi Kusama, wndr places works from Richard Prince, Barbara Kruger, and Alex Israel in conversation with thought-provoking, innovative technologies and stunning interactive installations. Around every corner comes an opportunity to be creative, discover something unexpected, ask questions, and, most importantly, play."
1130 W. Monroe, Chicago
"Wake up with wndr! On the second and last Sunday of each month, wndr hosts Sunday Morning Cartoons from 10AM-12PM. Included with your ticket are classic cartoons projected in our Atrium, all-you-can-eat cereal from our cereal bar, and a tour of the museum to finish your morning. You won't want to miss it! All ages welcome! Kids 10 and under get free admission."
Broadway Playhouse
Runs through January 19th
"Playing to sold out houses all over the world, Potted Potter takes on the ultimate challenge of condensing all seven Harry Potter books (and a real life game of Quidditch) into seventy hilarious minutes. This fantastically funny show features all your favorite characters, a special appearance from a fire-breathing dragon, endless costumes, brilliant songs, ridiculous props and a generous helping of Hogwarts magic! Even if you don't know the difference between a Horcrux and a Hufflepuff, Potted Potter will make you roar with laughter. This brilliant family entertainment is perfect for ages six to Dumbledore (who is very old indeed)."
Goose Island
Monday-Friday — 4pm-10pm
Saturdays & Sundays — 11am-10pm
Runs through March!
"Pile on your favorite stylish parka, bundle up tight and grab your favorite cohorts and head off for some winter days full of cheer. Snack on festive treats from a rotating roster of food trucks and sip a warm hot chocolate or down your favorite boozy cocktail from any of Jack's three full-service bars. Wander through the 2-acre outdoor site and test your aim at outdoor lumberjack Axe throwing or snap your Holiday Christmas card at one of Jack's infamous Instagramable photo opps, then stop at one of three Holiday gypsy caravan to meet with a mystical fortune teller and discover your ghost of Christmas Past, Present & Yet to Come Future just like Ebenezer Scrooge!"
All ages.
830 N. Michigan Ave
October 24th – January 26th
"Toys"R"Us and Candytopia are excited to present an all-new, totally immersive, fill-up-your-photo-album super-experience! The Toys"R"Us Adventure is a vast indoor playland that celebrates all the whimsy, silly and FUN of toys. Explore over eight mind-blowing rooms and celebrate play with installations designed around brands you know and love."
Westfield Old Orchard's Winter Ferris Wheel
"You're invited to take a seat in our very own snowflake and float up above the mall for a unique view across Westfield Old Orchard."
Experience through January 19th.
Wrigleyville's Winterland event series has a host of family friendly activities for your family. Ice rink, curling & skating lessons, Santa Claus visits, and movie screenings.
"Skate all winter long underneath the twinkling lights of Winterland at Gallagher Way! The 8,000 square foot ice rink is open to skaters of all ages, every day of the week. Stop by for a couple of laps, check the schedule for a chance to skate with Clark the Cub, rent a skate aid, or arrive in time for select Wednesday figure skating performances."
November 15th – March 8th, 2020
Millenium Park, McCormick Tribune Ice Rink
"Skating is FREE and open to the public. Those skating with their own skates will need to pick up a FREE admission wristband."
The Winter Workouts Program will offer free ice skating lessons for all ages and skill levels on select days.
"DJs spin the music while skaters spin on the ice on the 1st and 3rd Thursdays, 6-8pm (December 6 & 20, January 3 & 17, February 7 & 21, March 6). Admission is free. Skate rental rates apply."
Ice Skate at Maggie Daley Park
The skating ribbon at Maggie Daley park is now open!
"In the heart of downtown Chicago, with the City's skyline as a backdrop, a ribbon of ice winds through a rolling landscape providing an ice skating experience unlike any other. The skating ribbon is dramatically different from typical civic ice rinks, creating a multi-sensory activity that is integrated into the landscape. Skaters can experience "alpine in the city" as they lace up their ice skates and follow a path twice the length of a lap around a traditional skating rink. Complementing the ribbon are places to enjoy a cup of hot chocolate and rent skates."
Admission is free unless renting skates.
Ice Skate at The Peninsula Sky Rink:
"Surrounded by Chicago's skyscrapers and twinkling lights, the rink is tucked into a pine tree winter wonderland and bathed in festive music and snowflake lighting."
Rosemont
Bring your skates and skate for FREE! Rentals for $8!
Daily November 2019 through March 2020
"The animals may be hibernating, but we still have gnomes. Can you find all of the gnomes hiding in the Children's Garden?"
Daily from 11 am – 3 pm through March 2020
"Join us in the Children's Garden for winter time fun! We'll set out activities to complement the day. Activity may include painting snow or building a fort. Whatever it may be, you'll find all the tools you need to have some frosty fun." 
Enchanted Railroad at the Morton Arboretum
Friday, January 17 through Sunday, February 23, 2020
"Marvel at a world of tiny enchantment! Watch an intricate miniature model railroad wind through magnificent scenery that the whole family can enjoy.  Watch as more than 10 model trains wind through a two-level display of tree collections from around the world. The trains run at a child-friendly height to thrill even the littlest fan."
Included with admission
"On the day of your visit, you will need to acquire free, timed tickets, which are available on a first-come, first-served basis at the Visitor Center Information Desk."
FRIDAY
9:30 AM: Jump With Your Favorite Dinosaur
Sky Zone Aurora
9:30 – 11 am
"Character Toddler Time is a special jump time just for little ones; ages walking to 5 years old! The toddlers and parents can enjoy the entire park with other jumpers of the same size! Children can interact with the characters at this session. Parents are free to walk the pads and must be wearing sky socks to assist toddlers. Sky Socks are required for all jumpers but can reused for future visits!"
10:00 AM: Cinnaholic Grand Opening (Naperville)
10 am – 2 pm
41 W Jefferson Ave, Naperville
"IT'S OFFICIAL! We're thrilled to announce the grand opening for Cinnaholic Naperville, IL on Friday, January 17th at 10AM! GET HERE EARLY—we're serving our delicious cinnamon rolls for $1, from 10am-2pm ONLY! 😊 Open for business ALL day!"
10:00 AM: Free Bilingual Storytime
Lunges 'n Lattes
Berwyn
"We are always thrilled to host our friends from the Berwyn Public Library for bilingual storytime. Kick off the long weekend with us. Perfect for pre-K to kindergarten aged kiddos! Babies welcome to hang on a parent or caregiver's lap while big siblings get in on the action. While the event is free, registration is highly recommended. Space is limited. Need to get some playtime in? Stick around after for Family Open Gym time with Miss D. Always just $5 per child for 2 hours of play."
5:30 PM: Winter Wonderland – Kohl Children's Museum
Get tickets for this evening of winter activities, including:
• Rides through the holiday lights in Habitat Park aboard our polar express kiddie train
• DJ and Dance Party
• Amazing magic performances from Randy the Magician!
• Special appearance by Elsa and Anna from Frozen
• Hear the story of The Mitten, and meet some of the animals in the tale
• Meet Nature Cat!
• Make-and-take projects in our art studio
• Breeze through our 16 indoor exhibits, all open for exploration
• Free hot chocolate.
6:00 PM: Cabin Fever Family Fun
Woodridge Park District
"Bring the entire family out to cure your cabin fever! Free activities include: Movie with Popcorn Bar • Make-Your-Own Cardboard Car for Movie Viewing • Strolling Snowman • Magician • DJ • Games • Crafts • Hot Chocolate & Coffee • Program Demonstrations • Fire Pit for Roasting Marshmallows • Cookie Food Truck (for purchase)"
6: 30 PM: Family Yoga at Dupage Children's Museum
Dupage Children's Museum
"Family Yoga brings mindfulness to the Museum engaging children (and their adults) in joyful movement that supports social & emotional skills. Stretch body AND mind with a trip to DCM! This drop-in program is led by Tiffany King, certified yoga instructor. Included with Museum admission or membership."
6:30 PM: DJ At The Ice Rink
The Arboretum of South Barrington
"Join us every Friday and Saturday evening starting in December and through January for a party on the rink! Enjoy rink-side DJ's at The Wickstrom Lincoln Ice Rink."
SATURDAY
9:00 AM: Jump With Your Favorite Dinosaur
Sky Zone Aurora
9:00- 10 am
"Character Toddler Time is a special jump time just for little ones; ages walking to 5 years old! The toddlers and parents can enjoy the entire park with other jumpers of the same size! Children can interact with the characters at this session. Parents are free to walk the pads and must be wearing sky socks to assist toddlers. Sky Socks are required for all jumpers but can reused for future visits!"
10:00 AM & 10:45 AM: JiggleJam Concert
Dupage Children's Museum
"Come & Jigglejam with me & have fun exploring the museum.
2 shows 10 & 10:45!"
10:00 AM: Free Musical Storytime with Merit School of Music
Time Out Market Chicago
"Join Merit School of Music at Time Out Market for a special Musical Storytime. Merit's talented team of performing artists combine music, movement, and early literacy skills to captivate children of all ages. Bring your little ones for songs, snacks, and a memorable morning with your family."
10:00 AM: Kim Possible Saturday Cartoon Brunch
Carbon Arc Bar
"Every weekend morning Carbon Arc Bar & Board takes over Theater 1 of the Davis Theater and shows cartoons! We serve brunch at the bar/restaurant. Using our direct-connect to the theater your children can hang and watch cartoons while you enjoy some delicious grub & drinks! The shows start by 10:00AM and end at 1:00PM on Saturdays and 12:00PM on Sundays. For anyone caught between end of cartoon and end of brunch they will continue to play in the Dining Room of the restaurant."
11:00 AM: Coding 101: Open House
Code Ninja's Bartlett
"Parents will have the opportunity to learn more about what coding is and its value for their children while their children get to explore the wonderful world of coding. Our Code Senseis will be on hand to guide the children through the journey of coding and answer any questions that they may have. This FREE event will give both parents and children the opportunity to see what Code Ninjas is all about in an interactive and fun way."
11:00 AM: Juicebox Children's Series
Garfield Park Conservatory
"Award-winning New York City singer/songwriter Suzi Shelton is no stranger to the independent family music scene, having performed for over 15 years at venues including Madison Square Kids, Symphony Space and the Lincoln Square Tree Lighting Ceremony. She will sing selections from her newest release Hand in Hand which features socially-conscious songs about spreading hope and love mixed with whimsical ladybugs, raindrops and colorful fish."
11:00 AM: State of Play Kids Pop-Up at Shaker Siding
Shaker Siding, Glen Ellyn
11 am – 3 pm
"Stop by Shaker Siding on January 18th from 11am-3pm to shop State of Play Kids! Founded by two moms, State of Play is a high-quality clothing brand focused on easy, stylish layers for your child! The brand will have a variety of styles to shop, including their best selling Chicago themed sweatshirts and zip-ups!"
12:00 PM: Winterfest
Twin Lakes Recreational Area, Palatine
"Snow or no snow, bring the family out to enjoy a day of winter fun at Twin Lakes. The Free Spirit Sled Demo Team will be performing sled demonstrations and have huskies to meet and greet. Three will be live owls from the Stillman Nature Center and Alpacas! Snow shoe demonstrations presented by L.L. Bean. Bring your own ice skates (weather dependent). Inside the clubhouse will be winter-themed food and drink available for purchase. Be sure to dress warm, as this is mainly an outdoor event. Pre-registration is required. Check-in is inside the building to receive your wristband."
12:30 PM: Visit With Princess Aurora
It's A Girl Thing, Geneva
"Come enjoy a tea party with Princess Aurora. We will serve shaped sandwiches, Princess cookies and snacks along with our special princess tea. The girls will dance and sing with the beautiful Princess Aurora! Everyone will go home with a special gift. Parents may take a picture of their daughter with our princess."
$30 per child (prepay required) Call NOW to reserve your spot.. seats will be limited! 630-234-2000
1:00 PM: Meet and Greet Peppa
Learning Express Glen Ellyn
"Free event. No reservations required. Don't forget your camera."
1:30 PM: STEAM Family Workshop
Fountaindale Public Library, Bolingbrook
"Join us for a variety of STEAM activities for the whole family! Grades K–5, Kindergartners must be accompanied by an adult."
2:00 PM: The Lion King
West Chicago Public Library
"Join us at the library for this thrilling coming of age story from Disney. Remade into a gloriously beautiful live-action version of the 90s classic movie. Popcorn and refreshments provided! No registration needed."
5:00 PM: Aurora 88s Season 9 Fundraiser
Aurora Skate Center
"Experience Derby like never before at a unique fundraiser bout where YOU CALL THE SHOTS. Back by popular demand, this is the Aurora 88s 5th Annual Interleague FunD Bout at the Aurora Skate Center. This year our theme is Heroes vs Villains! Choose from a variety of options to help your favorite team or hinder the other. Do you want to send a hero or villain to the penalty box? Would you like to see everyone skate backwards for the whole jam? Donate to the bout and see all these things happen. Best part of the night, is the ADMISSION IS FREE for everyone!!!"
"Come dressed as your favorite hero or villain to show who you support on the track! Want everyone to know what's on your mind? Make a poster at the "Sign Making Station". Hungry? Visit the bake sale table filled with AMAZING treats. Feeling lucky?! Take your chances at the half time Chuck a Duck, and win a prize!"
5:30 PM: Parent's Night Out
Rockin' Jump Carol Stream
"Includes a Rockin' Jump T-shirt for your kiddo! The kids will have a fabulous time bouncing, flipping, battling it out on the X-Beam, climbing the Vertical Ops Challenge Wall and showing their skills in the Foam Stunt Pit. We will return them to you exhausted & ready for bed! 🙂 Reservations are REQUIRED."
6:30 PM: DJ At The Ice Rink
The Arboretum of South Barrington
"Join us every Friday and Saturday evening starting in December and through January for a party on the rink! Enjoy rink-side DJ's at The Wickstrom Lincoln Ice Rink."
7:00 PM: Winter Carnival 2020
Fountaindale Public Library, Bolingbrook
"Don't miss our exciting after-hours celebration to kick off our 50th anniversary! Enjoy music, games, prizes, snacks, laser tag and take photos with Anna & Elsa! We'll also unveil our new limited-edition anniversary library cards! All ages. Drop in; no registration required."
SUNDAY
11:00 AM: BRUHnch: Family Friendly Drag King Brunch
Carbon Arc Bar
"Join us the third Sunday of every month for BRUHnch: an all ages drag brunch showcasing drag kings! Everyone knows and loves the queens, but what about the kings? Our goal is to showcase a different approach of drag that's fit for all ages to admire and enjoy! This month we're featuring the flower king Beau K and the artistically amazing Mx. Jackson! With guest DJ Rita Tarot and host/MC Dan McMahon! Show is free to all customers, but tipping of performers is appreciated and encouraged!"
2:00 PM: Free Kidding Around Yoga Family Class
Third Coast Birth and Baby
"Bring the whole family for a fun, creative, blissful yoga class! This FREE class will introduce classic yoga, meditation, breath work, and stress-management in a kid-friendly style with original music, games, and imaginative stories. We have some mats on hand to borrow, but bring your own if you have. All ages are welcome!"
2:30 PM: What Does It Mean, Dr. King?
Chicago Children's Museum
Sneak Preview: Sunday, Jan. 19 at 2:30 pm
Performances: Monday, Jan. 20 at 10:45 am, 11:45 am, 1:30 pm, 2:30 pm
"What was the Civil Rights Movement and what does it mean for kids today? Take a journey back in time and learn about freedom through our interactive musical drama. Children (and their adults) are encouraged to participate by singing songs of freedom and sharing how they would have reacted to situations that occurred during the Civil Rights Movement. The program touches on several key historical moments, including the Montgomery bus boycott and the integration of a New Orleans elementary school by 6-year-old Ruby Bridges. Dr. King's historic "I Have a Dream" speech, delivered on the steps of the Lincoln Memorial during the 1963 March on Washington, provides a moving and thoughtful conclusion to the performance. Pick up a ticket (included in the cost of museum admission) 1 hour prior to the performance. No registration is required but space is limited.  This program is recommended for children 4 and older."
4:30 PM: Enchanted Railroad Sensory Friendly Time
Every Tuesday and Sunday from January 21 – February 18, 2020, except for Feb 2nd.
"Please be mindful that this event is designed for individuals with disabilities and sensory processing needs; siblings and family members are welcome to attend."
"Admission to The Morton Arboretum and the Enchanted Railroad Sensory Friendly Times is waived with advance registration."
"The Morton Arboretum is hosting Enchanted Railroad Sensory Friendly Times, a sensory-friendly hour to experience the annual model railroad display every Tuesday and Sunday evening during the Enchanted Railroad Exhibit. Since some children may be overstimulated by the sights and sounds of the Enchanted Railroad, special times have been created to accommodate these families."
MONDAY
9:00 AM: Free Days at Chicago Museums
So many major museums are free today!

Adler Planetarium
The Field Museum
Museum of Science and Industry
The Shedd Aquarium
9:30 AM: Adult / Tot Open Climb Drop – In
Ackerman Sports and Fitness Center, Glen Ellyn
"Keep your little ones (ages 2-5) from climbing the walls at home – bring them to climb the indoor rock climbing wall at Ackerman SFC instead! Drop-in on Mondays from 9:30AM-11AM for Adult/Tot Open Climb. Free for Ackerman SFC members, $5 for non-member children. Parents are welcome to climb, too! There will also be other age-appropriate activities to keep your tot engaged."
10:00 AM: Free Storytime Yoga
Lunges 'n Lattes
Berwyn
"A perfect activity for crawlers and pre-K kiddos! Join Miss Ashley for a fun journey through storytelling and yoga inspired movement. While the event is free, registration is required as space is limited. Save your child's spot today! Family Open Play follows with Miss D. Stick around for just $5 of play time from 10:30a to 12:30p. Not yet mobile babies are welcome to hang out on a parent or guardians lap while the big siblings get into the groove and play."
1:00 PM: West Chicago Winter Festival
West Chicago Public Library
"Join us at the library for a fun filled snowy day inside the library. There'll be crafts, games, hot cocoa, and more! No registration needed."
1:0 PM: Daniel Laib Presents: Magic and Art Show
Bloomingdale Public Library
"Enjoy the day off school with Daniel Laib as he combines magic, optical illusions, and live art in this entertaining family show. No registration required (drop-in)."
https://whatshouldwedotodaychicago.com/wp-content/uploads/2020/01/what-should-we-do-this-weekend-5.jpg
800
1200
Helen Bosacki
https://whatshouldwedotodaychicago.com/wp-content/uploads/2019/05/What-Should-we-do-today-Chicago-desktop_03.png
Helen Bosacki
2020-01-15 16:12:32
2020-01-15 16:15:26
What Should We Do This Weekend? Chicago, IL January 17th – 20th, 2020