Chicago Foam Company Review
Hey! Did you see on the gram that my laundry machine overflowed and flooded the backyard?!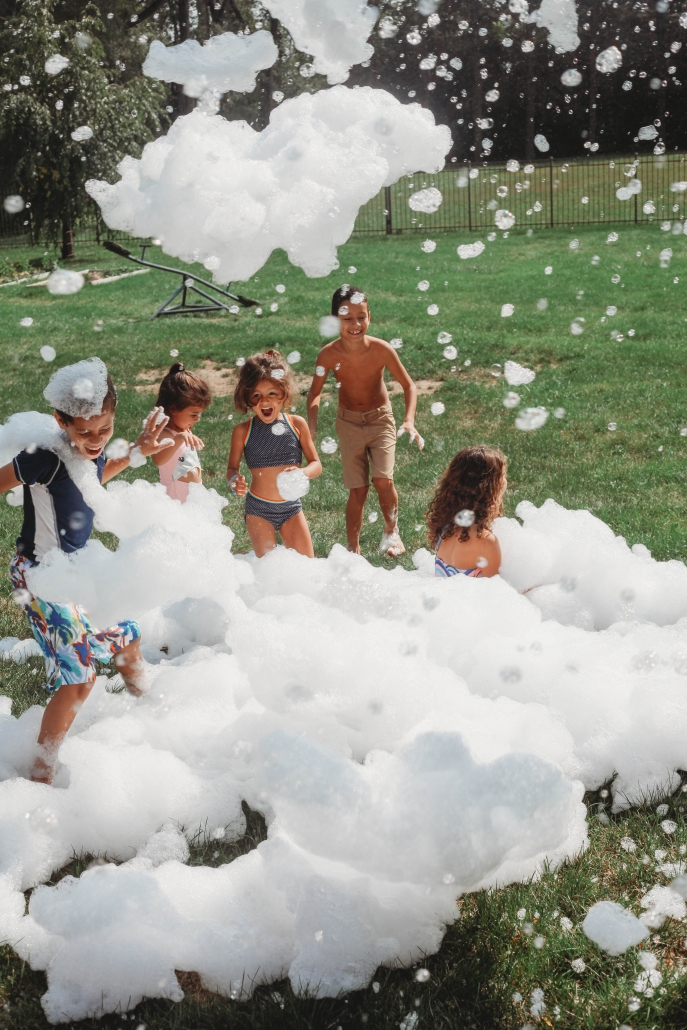 JK! That was just an impromptu foam party / kiddie rave from Chicago Foam Company!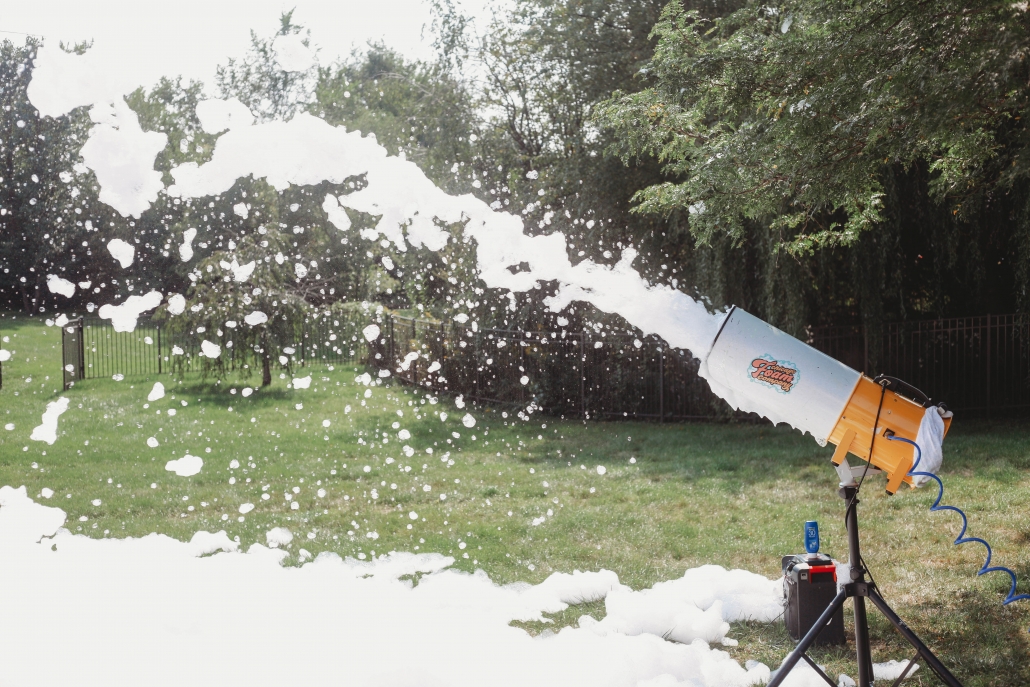 Chicago Foam Company is the latest, pandemic friendly, party feature to hit Chicagoland! Once I started seeing posts circulate on social media, I just couldn't resist contacting them and requesting to review their experience. Although I wish I had discovered them earlier in the summer, Wednesdays 80 degree day was perfect to take a break from e-learning and head to the backyard for a foamy surprise!
Although this is an awesome feature to accompany any block party, birthday party, etc., we decided to use their services for some family fun in the backyard. Everything lately has just been so stressful and a backyard of foam was just what the doctor ordered!
So how does it all work?
Per their website:
We bring everything but the water—including sound system, beach balls (for safety reasons, you'll blow them up yourself), and .75 horsepower Foam Cannon. (Vroom vroom!)

We hook up to your water source and electrical outlet. (We bring more than 50 feet of hose and extension cords.)

You and your guests have a blast in the foam.

We clean and pack everything up. We can leave the foam out if you like (most people want to keep it) and it will typically last for another 10-15 minutes of fun.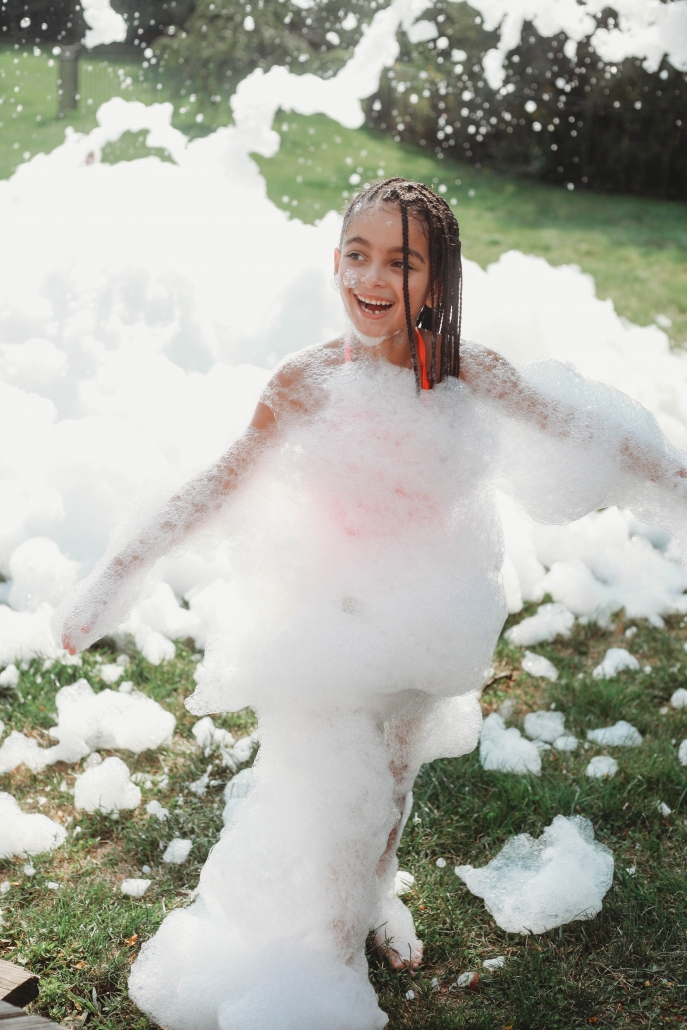 I can attest that it really is just as simple as that! We booked, they arrived, hooked up to our hose and outlet in our backyard, and away we went! The kids danced and played in the foam to some kid friendly tunes and enjoyed one of the final days of summer. Once our time was up, the company left and the foam stayed around for a little while longer for the kids to play in before our backyard looked exactly the same as before he arrived.
Does a party get any better than that? The kids had a blast, no clean up on my part, and memories to last a decade.
Although the kids are pictured in their swimsuits, my sister in law and I joined in on the fun fully clothed. I would have expected to come out soaked but my clothes were really just a little damp. So I am heavily considering using their services again for a halloween party in the beginning of October. Yes, the temps will be cooler but, it's foam! The foam itself won't be cold and it really barely clings to you so the kids won't be shivering like they just got out of a pool. And with their new glow foam addition, I can't imagine a more fun way to celebrate Halloween than a night time foam party!
Not to peer pressure you or anything, but nothing is cooler than a mom who let their kids ditch last period to go to a backyard rave. Just sayin. 😉
https://whatshouldwedotodaychicago.com/wp-content/uploads/2020/09/IMG_6442-scaled.jpg
2560
1707
Helen Bosacki
https://whatshouldwedotodaychicago.com/wp-content/uploads/2019/05/What-Should-we-do-today-Chicago-desktop_03.png
Helen Bosacki
2020-09-17 01:26:27
2020-09-17 01:26:27
Chicago Foam Company Review