St. Patricks Day in Chicagoland 2022

This year the dying of the Chicago River is back!!! There are so many fun parades and events as well as local businesses to support!
T
r
e
a
t
s
Chicago
Green glazed donuts, shamrock cookies, Irish soda bread, and luck bug cake are available for preorder until 3/14!
Pssst! Hey moms and dads, you can actually preorder their green jello shots with gold leaf until 3/10!
"The Shamrock Pop is back! Minty and green, this pop has a hint of vanilla mirroring the flavor of that shake we all know and love. A green white chocolate shell brings a sweetness to the pop that balances the cool peppermint perfectly. Order yours today for pick up or delivery, or visit the Logan square shop!"
Chicago
The Mint Oreo Gelato Shake is available throughout March!
Downers Grove
"You don't have to be Irish to enjoy this family fun and delicious St. Patrick's Day Activity. We love our Breakable Chocolate Shamrock with a variety of candy surprises inside: pop rocks green candy, gold & green coins and St. Patrick's Day necklaces."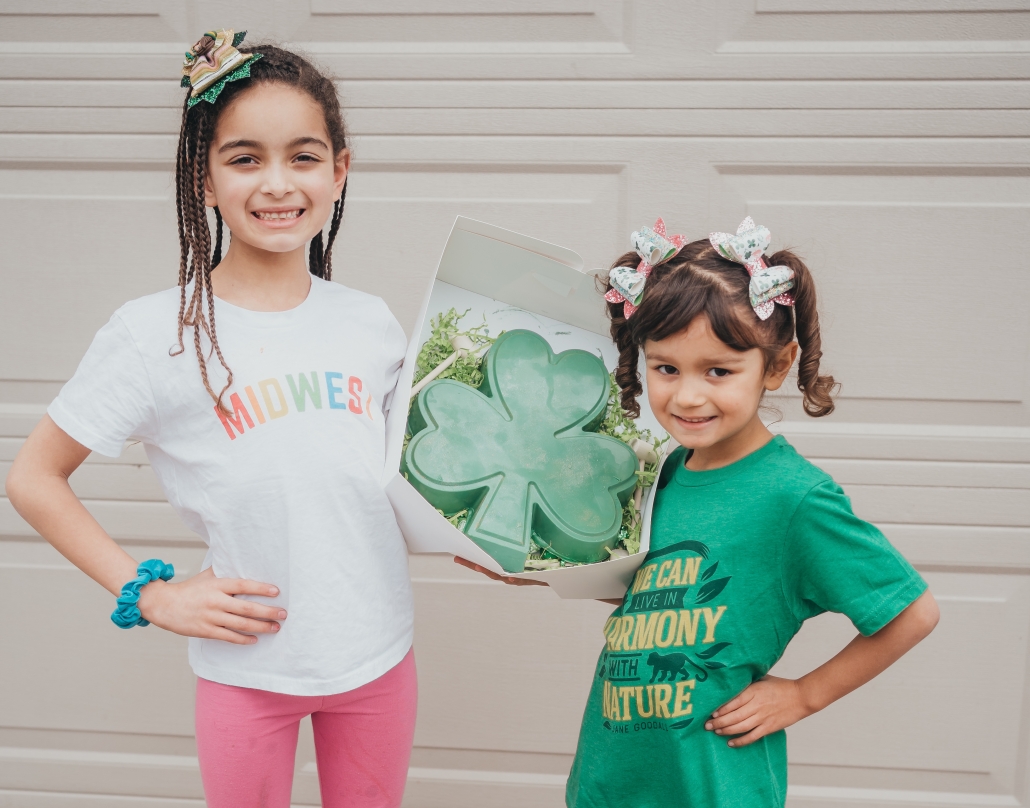 Bartlett
St.Patrick's Paint & Eat Cookies
Irish car bomb cupcakes
Cookie decorating kits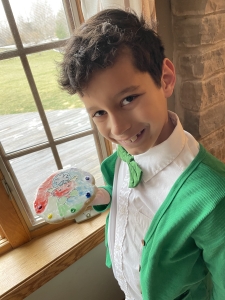 Emerald Dipped Donuts! Chocolate on the outside and green on the inside!
There's also green mint hot chocolate and green, cold, foam beverages.
Preorder from the latest Stephanie Izard establishment!
Shamrock Shimmy cookies
St. Patty's Day cookies
St. Patrick's Day cupcakes
Lucky Cereal Cake
The St. Patrick's Day Specialty Menu is available March 7th – 20th!

Get Lucky Shake – Andes Mint Chocolate Shake Topped With A Rainbow Sugar Cookie, Pot of Gold Dodo, and a Green Chocolate Covered Pretzel
Lucky Charms Hot Chocolate – Topped With A Chocolate Marshmallow, Clover S'more, And Green Chocolate Covered Pretzel
Chicago
St. Patricks Day cake pops, sugar cookies, cupcakes, lucky charm macarons, and more!
Also a DIY cookie decorating kit!
There are so many St. Paddy's Day treat options, I don't know how you guys will possibly choose!!

Vanilla shamrock shaped marshmallows
Irish coffee marshmallows
Irish cream dream bars
Pistachio marshmallows
Mint chocolate chip marshmallows
Lucks O'Charm frozen drink
Shimmy It Up mint hot cocoa
Oak Lawn
Enjoy a Lick of the Irish cone
St. Paddy's Day Shakes

Dropkick Murphy
Sheleighly
Mrs. O'Leary's Cow

A Guiness Sundae for adults is available!
G
i
f
t
s
I love the rainbow Windy City and Midwest designs as a fun, subtle, celebration for St. Patrick's Day but still perfect for Easter, spring, and all year round!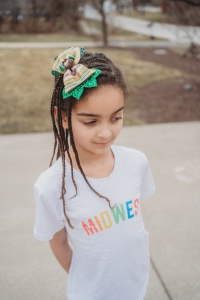 Symbols of Luck Box Collection

5 fizzies + 2 bonus items = Lucky #7
All fizzies contain surprises that represent symbols of luck!

My kids absolutely ADORE these bath bombs made by a local mama! She ships anywhere though so don't let distance stop you!
"Educational Bath Fizzies – Fun, Fizz & Learn!. Pure & Safe Ingredients with essential oils to calm kids before bedtime but best of all – each fizzy contains a surprise, clue to guess and fun fact to learn along with bedtime story relates to the surprise."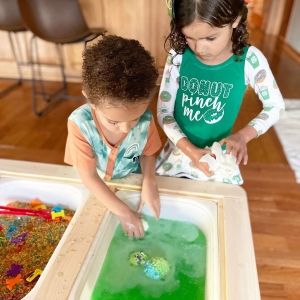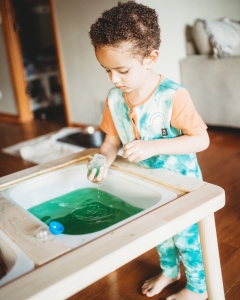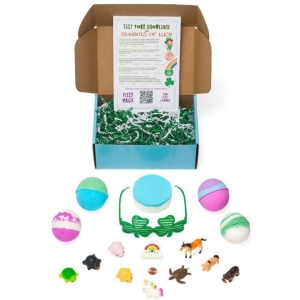 Need a green shirt to wear? March is Women's History Month so why not support both?!
Our picks for green tees to wear are the Rosa Parks tee, the Jane Goodall tee, and the Wilma Rudolph tee!
Use code HELEN20 for your discount!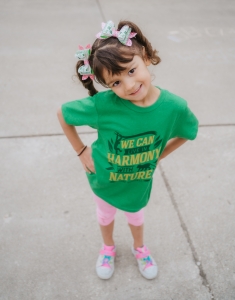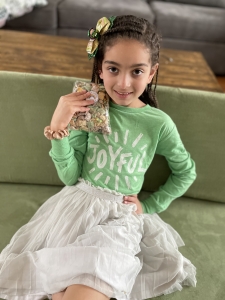 Have your leprechaun leave a little educational fun for your little one! Mini sizes available as well!
Download this adorable Lucky Charm Printable and snag the cutest garland for your mantle!
Don't be jealous, we scored this awesome St. Patrick's Day kit before they all sold out!
Just a not so subtle hint to follow this amazing small shop so you can score all the themed drops in time!
A
c
t
i
v
i

t
i
e
s
Colors of Chicago Virtual Story Time
Last year we had a VERY special guest read a special book to celebrate St. Patrick's Day. The extremely talented Irish dancer, Morgan Bullock, read us the children's book "Irish Dancer: Oireachtas" by Katherine Monahan.
Make sure to purchase a copy and enjoy our story time video!
Givins Irish Castle is at the corner of 103rd Street and Longwood Drive in the Beverly neighborhood on the Far South Side of Chicago.
"The current church building, called the "Irish Castle" was built from 1886 to 1887 under the direction of Robert C. Givins, a successful real estate developer. It is a three story structure with three crenelated towers. Givins lived in the castle from 1887-1894, then from 1895-1897 the castle housed the Chicago Female College. Beverly Unitarian Church purchased the building for $14,000 and has used it since 1942. It is the only building in the city described as a "castle."
Glen Ellyn St. Paddy's Day Concert
March 5th at 2 PM
Glen Ellyn Historical Society
Enjoy the music stylings of singer-songwriter-actor Rick Pickren as he celebrates the joyful wearing 'o the green. He will treat us to many of the traditional Irish songs, including Danny Boy, My Wild Irish Rose and When Irish Eyes are Smiling.
March 5th at 1 PM
The parade kicks off at 1 p.m. from Madison and Van Buren and travels east on Madison to Elgin.
March 5th at noon
Marching off from Wilson St & Spring Road heading North, Ending at the railroad one block South of St. Charles Road in front of Silverado Grill.
March 5th at 1 PM
Parade Route:  Stephen Street south to Main Street, then west on Main Street to the Lemont VFW Hall.  There will be refreshments, entertainment and fun at the VFW Hall following the parade.
Sunday, March 6th.
"The Tinley Irish Parade is returning this weekend! Come out at 1 p.m. Sunday, March 6 to watch dozens of floats, performances, walking groups and more march north down Oak Park Avenue from Central Middle School to 171st Street in celebration of St. Patrick's Day."
Chicago St. Patrick's Day Parade & River Dyeing
Saturday, March 12th at 12:15
The parade will be processing down Columbus Rd between Balbo and Monroe.
To view the dying of the river, except a packed crowd along the riverwalk and bridge between State and Columbus.
Saturday March 12th from 1 PM – 11:30 PM at the Irish American Heritage Center
"It's the return of the Irish American Heritage Center St. Patrick's Festival! The festivities follow the downtown parade and are packed with traditional and contemporary Irish music, dance, food and drink for purchase, children's activities – including Wiggleworms performances, and an Arts and Craft Fair, with vendors selling Irish gifts. Visit the Library, Art Gallery and Museum for programming and exhibits and a used book sale. It's everything you remember and more! Tickets are $17 for adults, but $15 for members, and children 12 and under are free. 2022 tickets will be limited, so please take this opportunity to purchase your tickets!"
St. Charles St. Patrick Celebration
Saturday, March 12th
The opening ceremony at 1st St. Plaza consists of an Irish Dancing Performance at 10:30, followed by roaming bagpipers.
The parade begins at 2 PM down Main Street!
Saturday, March 12th at 10 AM
Downtown Naperville
Sunday, March 13th at 12:00 PM on Western Ave between 103rd & 115th St.
Sunday, March 13th at 12:00 PM
Begins at Neola Ave & Raven St and continues down Northwest Highway
Park Ridge
March 11th – 13th
March 12th Aurora location
March 13th Downers Grove location
"St. Patrick's Family Day is a way to celebrate the greatest of Irish holidays in a way that is fun for all ages! We'll have Irish Brunch, Irish Dancers, Live Music, and Craft Kits for all the wee ones. Capacity will be restricted to ensure social distancing and a safe environment to celebrate with your family. This is a seated event and patrons will be seated on a first-come, first-served basis – so come early! There is a $2 ticket fee for this event, you MUST pre-register."
https://whatshouldwedotodaychicago.com/wp-content/uploads/2022/03/img_3725.png
1536
2048
Helen Bosacki
https://whatshouldwedotodaychicago.com/wp-content/uploads/2019/05/What-Should-we-do-today-Chicago-desktop_03.png
Helen Bosacki
2022-03-04 18:20:22
2022-03-08 03:23:11
St. Patricks Day in Chicagoland 2022