What Should We Do This Weekend? Chicago, IL November 15th – 17th, 2019
Looking for things to do in Chicago and the burbs this weekend?
Here are over 30 family-friendly events happening in Chicagoland this weekend!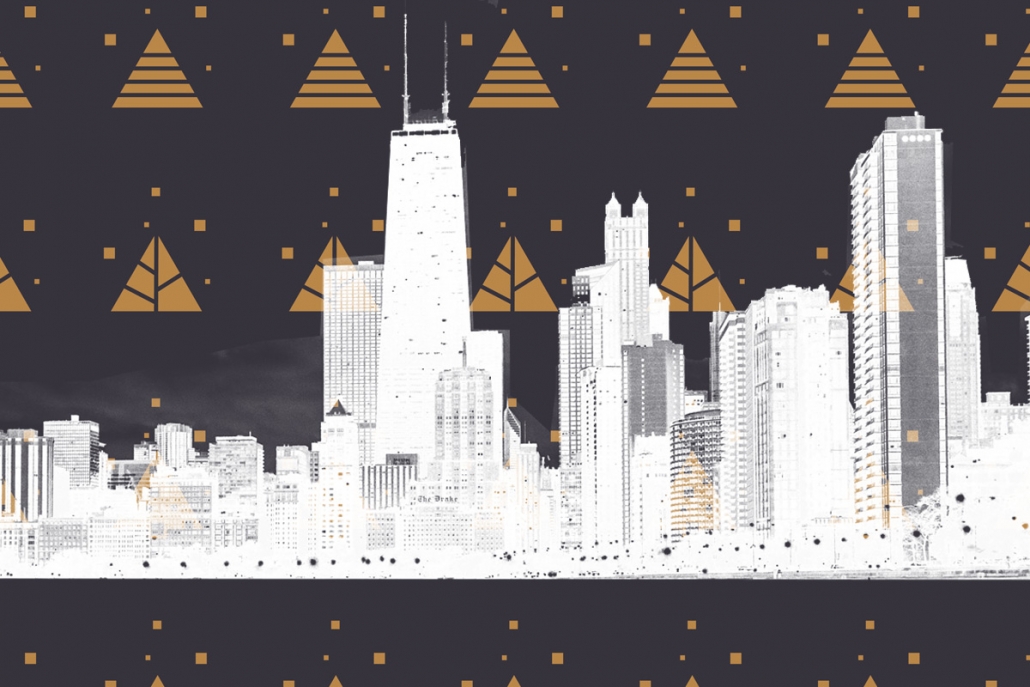 Major Ongoing Events this Weekend:
Rhea Lana's of Fox Valley Holiday / Fall Winter Event
November 10th – 16th
Check out the website and see how you can shop early!!!
"Shop hundreds of families at once and save 60-90% off retail prices! Since each item is inspected you can rely on us for HIGH QUALITY children's items at unbeatable prices! Admission is always FREE! "
830 N. Michigan Ave
October 24th – January 26th
"Toys"R"Us and Candytopia are excited to present an all-new, totally immersive, fill-up-your-photo-album super-experience! The Toys"R"Us Adventure is a vast indoor playland that celebrates all the whimsy, silly and FUN of toys. Explore over eight mind-blowing rooms and celebrate play with installations designed around brands you know and love."
Woodfield Mall, Schaumburg
November 6th – December 31st
"Portillo's Pop Up Experience is coming to town! Visit us at Woodfield Mall in Schaumburg, Illinois from November 6 until December 31 to spread holiday and Portillo's cheer at our bun-believable Pop Up Shop! Take a ride on our onion ring tire swing or bask in the cheesy glory of our French fry room as you walk through a Portillo's paradise! Our catering lounge is the perfect spot for you to relax and place your holiday catering orders after taking an a-bun-dance of pictures in our Chicago-style photobooths. The Portillo's Pop Up Experience will also sell packaged Italian beef, French bread, peppers, and whole chocolate cakes as well as a variety of Portillo's branded merchandise for holiday gift-giving. Tickets are free to enter."
Santa HQ at Fashion Outlets of Chicago
Friday, November 11th – December 24th
Fashion Outlets of Chicago, Rosemont
"At Santa HQ, children will be "scanned" as they arrive and determined to be "naughty or nice," enter an observatory where they will use special tablets to choose magical environments – the night sky or the inner workings of a clock on the wall, for instance – and be able to take an "ELFIE" (an image of the child as a dancing elf), among other attractions. Furry family members can join in the fun and be a part of family photos with Santa during Fashion Outlets of Chicago's pet nights. Every Monday, from November 28 through December 19, families can bring their cat or dog to Santa HQ for photos with Santa from 6 to 8 p.m."
Chicago: November 15th – December 24th
Wrigleyville: November 22nd – December 31
Milwaukee: November 15th – December 24th
"The smell of roasted nuts, fresh pretzels, bratwurst, and hot spiced wine, the sound of music, and the glimmer of sparkling Christmas ornaments, all in a cozy atmosphere – this is the authentic German-style Christkindlmarket experience. Visitors can explore vendors' products from all around the world and enjoy the unique shopping experience while enjoying international food, beverages and performances at the outdoor market that is always free of admission. Children have the opportunity to participate in Kinder Club activities."
November 15th – March 8th, 2020
Millenium Park, McCormick Tribune Ice Rink
"Skating is FREE and open to the public. Those skating with their own skates will need to pick up a FREE admission wristband."
The Winter Workouts Program will offer free ice skating lessons for all ages and skill levels on select days.
"DJs spin the music while skaters spin on the ice on the 1st and 3rd Thursdays, 6-8pm (December 6 & 20, January 3 & 17, February 7 & 21, March 6). Admission is free. Skate rental rates apply."
Visit the Giant Christmas Tree at the Museum of Science and Industry
"It began in 1942 with a single tree. Today, the Museum's beloved annual celebration features a four-story, floor-to-dome Grand Tree, surrounded by a forest of more than 50 trees and displays decorated by volunteers to represent the holiday traditions from cultures around the globe. On the weekends, you can also enjoy live holiday performances. It's the one-of-a-kind experience that brings a whole world of holiday joy under one roof."
Daily November 2019 through March 2020
"The animals may be hibernating, but we still have gnomes. Can you find all of the gnomes hiding in the Children's Garden?"
Berwyn Park District
You will find special mailboxes at Komensky and Piper schools, Proksa, Freedom, Smirz and Hessler parks, as well as throughout the Berwyn Depot District. IMPORTANT: PLEASE BE SURE TO INCLUDE A LEGIBLE RETURN ADDRESS AND THE NAME OF YOUR CHILD'S SCHOOL OR HOME ADDRESS SO THAT SANTA CAN WRITE BACK!
November 14-17th
Orland Park
"Cirque Italia is coming with the BRAND NEW 2019 SHOW!! NEW SHOW- NEW PERFORMERS- NEW ACTS all above our 35K gallon water stage💦🎪 STATE-OF-THE-ART Water Fountains and a mesmerizing water curtain!!! Combining hand-balancing acts, contortionists that will bend like a pretzel, AN AMAZING WHEEL OF DEATH and SO MUCH MORE!! Don't miss your chance to see the AMAZING ITALIAN WATER CIRCUS!"
November 16th & 17th
"X barks the spot in the new tour, PAW Patrol Live! "The Great Pirate Adventure!" It's Pirate Day in Adventure Bay, and Mayor Goodway is getting ready for a big celebration! But first, Ryder and his team of pirate pups must rescue Cap'n Turbot from a mysterious cavern. When they do, they also discover a secret pirate treasure map! The PAW Patrol set out over land and sea to find the treasure for Mayor Goodway's celebration before Mayor Humdinger finds it first."
SATURDAY
09:00 AM: Wheaton Moms Holiday Artisan Market
Wheaton Sports Center
9AM – 4PM
"Come enjoy a day of beautiful holiday shopping. Each artisan has joined together to create a showcase of our unique and handmade designs. Grab a friend and come on out to support your local artisans!"
10:00 AM: Wheaton Holiday House Walk
Tour four festive homes decorated for the holidays in historic downtown Wheaton.
The homes may be visited in any order between the hours of 10am and 4pm.
10:00 AM: Snow Queen & Sister Meet and Greet at Learning Express Glen Ellyn
"We're gonna let it snow at Learning Express!
Join us for a special visit from the Snow Queen and her Sister.
Free event. Don't forget your camera."
10:00 & 10:45 AM: Firefly Family Theatre at Dupage Children's Museum
"Join us at the Dupage Children's Museum for a short, interactive theatre program! Get ready to sing and move with Miss Cindy and our firefly mascot, Spark! We have performances at 10:00 and 10:45."
10:30 AM: Excellent X-Rays in Lisle
The Museums at Lisle Station Park
"Come by for a special Kids Time hosted by KIDS Urgent Care of Wheaton. We will learn all about x-rays and germs, then we will make a craft. Be sure to stick around for story-time with the Lisle Library District.
The Museums at Lisle Station Park invites families to come to the Museum on the following dates from 10:30-11:30am for a free fun family activity. Activities will vary depending on the theme of the month, are best suited for kids ages 3-10."
11:00 AM: Model Railroad Madness
Elmhurst History Museum
"All aboard for a day full of model train fun. Drop in at the Elmhurst History Museum's Education Center to meet local model train enthusiasts and collectors from Chicagoland T-Trak. See their innovative track layouts and learn about the hobby and how model trains work. Check out the new exhibit, "On the Right Track," in the museum's first floor gallery featuring many interactive learning stations for kids. No registration required, all ages welcome."
11:00 AM: Juicebox Children's Series: Animal Farm
Garfield Park Conservatory
"Through the eyes of our furry, featured, scaly and shell-dwelling friends, Animal Farm blends original songs, educational comedy and interactive storytelling to explore social and emotional learning, community and self-expression."
12:00 PM: Fiddleheads
Garfield Park Conservatory
"Join us most weekends for activities and projects that get kids and grown ups wondering about the plants and the natural world. Come visit on Saturday or Sunday in the colder months to get a dose of the tropics and keep kids connected to nature throughout winter. And in the summer, join us to explore the beautiful outdoors in our nature play space, Play & Grow. Each week we provide a different science-based activity, like tinkering with plants and blocks, playing games, participating in collaborative art projects, and exploring plants around the world."
1:30 PM: Multicultural Fair Arlington Heights
Arlington Heights Memorial Library
"Celebrate our diverse community through music, crafts, food and more. Travel from station to station in the library and get to know different countries and cultures. Collect stamps in your passport along the way. For all-ages. DROP IN."
3:00 PM: Festival of Lights Tree Lighting
The Promenade Bolingbrook
 "Event begins at 3pm. Visit with Santa and enjoy fun holiday activities before we light our tree!
Activities include: Cookie Decorating, Ornament making, Costume Character meet & greet, Balloon artists and Face Painting, Making a Holiday Card for a Veteran, Petting Zoo, Horse and Wagon rides. 6:15pm – The Tree Lighting ceremony will begin. The Light Show will immediate follow the ceremony."
If you are not able to visit Santa – He will also be inside Bass Pro from 5pm – 8pm
SUNDAY
9:30 AM: Low-Sensory Early Exploration – Museum of Science and Industry
9:30 am – Noon
"Exhibits offered during the morning event will be altered to be more sensory-friendly. Some exhibits within the Museum will be altered until noon on these dates. You can check out noise-reducing headphones and weighted vests for free from Guests Services in the Entry Hall. A quiet room offering sensory toys, water and a space to relax is also available until noon on these dates."
10:00 AM: Special Needs Event at Gizmo's!
Gizmo's Fun Factory Orland Park
"We would like to invite families and children with any kind of special needs to come in and have a fun Sunday morning with us on November 17th, from 10am-1pm!
This is a sensory-friendly event! We will turn down lights and sounds on as many games as possible to accommodate our amazing guests. We cannot control how loud the attractions are, unfortunately."
11:00 AM: Tunes with Tim at Beat Kitchen
"Concerts for Kids" presents Tunes with Tim at Beat Kitchen in Chicago's Roscoe Village!
Doors open at 11am for brunch and full bar service. Music starts at 12pm. Tickets are $6 in advance at link above (or $7 at the door, cash/credit accepted).
"Kindie" rocker Tunes with Tim and his band will feature his wide repertoire of classic material – from nursery rhymes to Beatles tunes – to inspire both kids AND adults to dance and sing along."
12:00 PM: Fiddleheads
Garfield Park Conservatory
"Join us most weekends for activities and projects that get kids and grown ups wondering about the plants and the natural world. Come visit on Saturday or Sunday in the colder months to get a dose of the tropics and keep kids connected to nature throughout winter. And in the summer, join us to explore the beautiful outdoors in our nature play space, Play & Grow. Each week we provide a different science-based activity, like tinkering with plants and blocks, playing games, participating in collaborative art projects, and exploring plants around the world."
12:00 PM: Music of Katy Perry for Kids
Fitz's Spare Keys – Elmhurst
"Join us for a morning of dancing, sing-a-longs, hola hooping and more – all to the music of Katy Perry!"
https://whatshouldwedotodaychicago.com/wp-content/uploads/2019/11/what-should-we-do-this-weekend-chicago-Christmas.jpg
800
1200
Helen Bosacki
https://whatshouldwedotodaychicago.com/wp-content/uploads/2019/05/What-Should-we-do-today-Chicago-desktop_03.png
Helen Bosacki
2019-11-15 17:48:14
2019-11-15 17:48:14
What Should We Do This Weekend? Chicago, IL November 15th – 17th, 2019