What Should We Do This Weekend? Chicago, IL September 27th – 29th, 2019
Looking for things to do in Chicagoland this weekend?
Here are over 40 family-friendly events happening in Chicago, and the suburbs this weekend!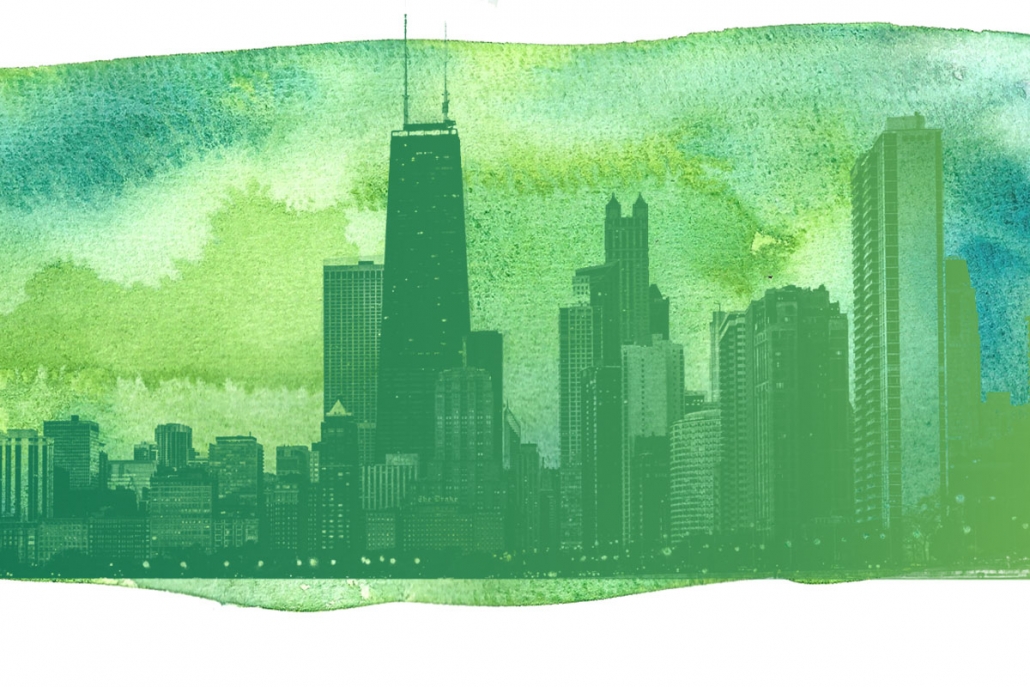 Family Friendly Events in Chicagoland This Weekend:
Major Weekend Long Events:
Rosemont, IL at the Allstate Arena
September 27th – 29th
"The hottest show on wheels returns with its trademark combo of races and stunts, pitting the best drivers in the biggest monster trucks against one another for a shot at the Monster Jam World Finals, a monster of a good time for the whole family."
September 28th, 1pm – midnight & the 29th, 1 – 8 pm.
"Free two-day festival featuring the finest in local jazz and national and international jazz artists; diverse performance venues; outdoor dance floor; food/beverage vendors and picnic areas; artisan vendors; and family friendly programming."
Google Presents: Wonderful Weekends Chicago
September 27th – 29th; 10 am – 8 pm
Maggie Daley Park
"Join us for a festival filled with free food, live music, and local prizes from a giant gumball machine!"
September 27th – 29th
Friday: 5pm-10pm; Saturday: 11am-10pm; Sunday: 11am-7pm
St. Alphonsus Roman Catholic Church
"Bring on autumn and pull out the lederhosen! One of Chicago's most popular celebrations of fall and all things Bavarian — Oktoberfest Chicago at St. Alphonsus — returns for its 18th year of seasonal revelry. It takes place both in and outside the iconic church located in Chicago's West Lakeview neighborhood. Another highlight (in addition to beer, brats, pretzels, and pop and Bavarian music acts on two stages) is Saturday & Sunday afternoon's "Kinderfest" featuring games and other activities for youngsters and families."
September 27th & 28th
Friday / 5pm – 8pm | Saturday / 12pm – 8pm
Located on Chicago Avenue between Milwaukee and Western: 1819 W. Chicago Ave
"During this Friday & Saturday event, attendees can enjoy experiences from Chicago artists all showcased within West Town's shops, businesses, restaurants, and bars."
September 27th – 29th
N. River Street between Wilson Street and Spring Street
"Join us as we present a traditional Oktoberfest event in our beautiful river community which will feature authentic German food, music, entertainment and of course, beer! Sunday will be full of fun for the entire family including pony rides, wiener dog races, tent activities, games and kid focused entertainment on stage."
FRIDAY-SUNDAYS SEPTEMBER 27–OCTOBER 27 AND
MONDAY OCTOBER 14
10 A.M.-5 P.M.
"This free, family-friendly celebration injects the heart of Chicago with a little harvest fun each year from September–October. This year's festival features ticketed attractions throughout the zoo, including a Ferris wheel, corn maze, corn pool, fun slide, inflatable obstacle course, and more. Guests can also enjoy animal chats, musical entertainment, a pumpkin patch, professional pumpkin carvers, and fall-themed enrichment for the animals!"
Worlds Largest Corn Maze now open at Richardson Farm
September 7th – November 3rd; Thursday – Sunday
"The Richardson Farm offers a huge variety of on-farm experiences: Our activities include a 700 foot long zip line, Orbiting, and the "world's largest", most intricately designed corn maze along with activities for all ages."
The maze is Apollo themed this year!
Keller's Farmstand Fall Festivities
Oswego
"Looking for family fun and creating new fall traditions? Our Saturday & Sunday Fall Festivities include a 10-acre Alice in Wonderland themed corn maze (including 3 observation decks), wagon rides, farm animals, pedal tractors, grain tables, kids play area with pirate ship, castle, and more! Want to pick apples? Buy an apple bag in our apple barn and head to the orchard! Pick a pumpkin off the vine in our large pumpkin patch or choose one from our pre-picked patch. Don't leave without trying our delicious, homemade APPLE CIDER DONUTS, fudge, and kettle corn. They're hard to resist! Our concession stand serves hot dogs, brats, hot pretzels, and other treats. There's lots to experience here at the Keller Farm in Oswego!"
Fall Festival at Randall Oaks Zoo (Sept 21 – Oct 27th)
"Let us help you with that fall activity checklist all season long! Come enjoy our Fall Festival at Randall Oaks Zoo! The zoo will be decked out in fall decorations, and there will be several fall activities around the zoo. It's the perfect way to celebrate a fall day! Don't forget to purchase your pumpkin during your visit. Regular admission applies."
Fall Festival | Sept. 21-Oct. 27 | 9:00 am-5:00 pm
Didier Farms Pumpkinfest (Sept 21st – Oct 31st)
Celebrate Fall with us! Hayrides, corn maze, kiddie rides, pumpkins, and so much more!
16679 W. Aptakisic Rd.
Lincolnshire, IL 60069
Stade's Farm Festival – Farmtractions Theme Park
"We have eight farmtastic weekends of fun planned for you, your family, and your friends! Join us Saturdays and Sundays only (our Market is open every day) during September, and Fridays, Saturdays, and Sundays in October.
During the Fall Festival at Stade's, you can also; pick fresh apples, take a hayride to the pumpkin patch and choose the perfect pumpkin, enjoy a bonfire/hayride private party, (previously set by emailing stadesfarmmarket@gmail.com) shop in our Market, enjoy delicious seasonal foods and our famous Apple Cider Donuts!"
McHenry, IL
The Very Hungry Caterpillar Show
September 28 – October 27, 2019
Saturdays and Sundays at 10:30 AM and 2 PM
Performances take place at The Station in the Pritzker Family Studio Theatre: 100 S. Racine Ave
"Based on the beautifully-crafted work of Eric Carle comes a bold new spectacle featuring 75 larger-than-life puppets. Featuring the tales of Brown Bear, Brown Bear, The Very Lonely Firefly, Ten Little Rubber Ducks, and of course, The Very Hungry Caterpillar – this new show captures the magic of Carle's world."
Saturday, September 28th at 2pm and 5pm
Sunday, September 29th at 2pm and 5pm
"Midnight Circus in the Parks is an eclectic ensemble of artists with a shared vision that live performance has the power to engage and inspire our audience, our community, and our world. We bring world‐class contemporary circus performances to communities throughout Chicago and raise money for Chicago parks with the proceeds."
September 13th – 29th
Chicago Cultural Center: 78 E. Washington St.
Enjoy the music city wide at multiple locations, check the full event schedule for more details!
Lego Ninjago Days at Legoland Discovery Center
August 3rd – September 30th
"Calling all ninjas in training: Master Wu is ready to challenge you with an EPIC mission! LEGO NINJAGO® has been summoned to LEGOLAND® Discovery Center Chicago! Unleash your Ninja building powers to complete Master Wu's challenges with exclusive building activities, mega mini movie creations and practicing your ninja moves with your favorite NINJAGO characters to become a 'Master of Spinjitzu'! Are you pumped for the challenge?"
Bixbee Imagination Station Pop-UP
Mon to Thur, Sat & Sun (10am – 5pm), Fri (10am – 7pm)
Tickets: Adult $23, Kid (3-11 years old) $15, Children 2 and under are FREE
"Come discover a world every kid (and kid-at-heart) wished truly existed. Enter an un-charted playground where you can ride a polka-dotted elephant and spot cheeky, technicolor monkeys. Ignite a brilliant light show with just the beat of a drum. Ride a mythical unicorn blazing across a disco rainbow sky. See human connectivity come to life like an electric spirograph. Share secrets with your bestie via flower blossoms. Explore outer space with a surfing, taco loving dinosaur, and take a selfie inside a ferociously, friendly shark!"
In Chicago through September only!
915 W. North Ave.
FRIDAY
9:00 AM: Adler Planetarium Free Day
"Countless galaxies, unfathomable distances, exploding stars, diamond planets, black holes, there's no way around it, space is freaking awesome! Come learn more at the Adler Planetarium during our Illinois Resident Discount Days—where Illinois residents receive FREE Musem Entry to the museum. Museum Entry provides access to all exhibitions and experiences (excluding the historic Atwood Sphere Experience and sky shows.*)"
11:00 AM: Acorn Express Adventure
"Join us on the Acorn Express tram for a family friendly tram-ride adventure through the Arboretum! We'll seek out fun destinations to hike, make a craft, and explore new topics each week."
SATURDAY
8:00 AM: Special Olympics Illinois Plane Pull
United Airlines Cargo Facility, O'Hare Airport. Located off of Irving Park Road
"The Plane Pull features the ultimate tug-of-war competition, as teams of up to 20 battle a UPS Airbus A300 or United Airlines 737, weighing more than 180,000 lbs.  That is right, the plane weights nearly 90 tons!
This year's event will feature live music by the Cover Story Band. Also, be sure to stop by and enjoy our interactive play area for kids, provided by the WTTW Kids BIG IDEA Traveling Lab performance and BDI Playhouse Therapy. Chicago Police and Fire will also host a public safety display featuring SWAT vehicles and Fire Trucks. United Air- lines will also be on site with a variety of games, raffles, and photo booth!"
9:00 AM: Wannemakers Annual Fall Fest
Wannemaker's Home & Garden: 1940 Ogden Ave, Downers Grove
"Join us for a day of fall fun! We'll paint pumpkins, find our way through the straw maze, and build your own scarecrow. ( Bring your old clothes to stuff with straw). Spring flowering bulbs are now in stock too. Choose from hundreds of varieties to find the best blooms for you. And don't forget: we have everything you need to decorate for the fall season with mums, pansies, pumpkins, straw bales, decorative planters, kale, and cabbage."
10:00 AM: Algonquin Kite Festival
Spella Park: 2610 Harnish Drive
"Join Algonquin Recreation and the Algonquin Library for the first Annual Kite Festival with Chicago Kite! Bring the whole family out for a fun afternoon watching professional stunt kite flyers, giant size kites and bring your own kite to fly in the participant flying area. The first 200 kids will receive a free paper kite to decorate and fly. Kites will also available on site to purchase from Chicago Kite."
10:00 AM: Cornucopia Fall Fest
Eugene Field Park, Chicago
"Cornucopia has pony rides and a petting zoo, food trucks, face painting, music, bounce houses, balloon artists and more. This event is a staple for families and children in our neighborhood. It brings the community together so we can see each other, make new friends and network with our neighbors."
10:00 AM: Bubble Festival & Worldwide Day of Play
Discovery Center Museum, Rockford
"Two amazing events packed into one day! Bubble-celebrity Geoffrey Akins-Hannah is back with buckets of sudsy science fun! His live performances are sure to bring smiles. After the show, pop into the Bubble-Palooza Playground to devise your own brilliant bubbly tricks as you test your soapy skills with bubble art, math, and science activities for the whole family. Don't forget to celebrate Worldwide Day of Play with outdoor park activities designed to get you off the couch and unplugged in the name of play!"
10:00 AM: Kolcraft Baby Day
1100 W. Monroe Street
"A FREE event for Chicago area families and expectant families, Kolcraft Baby Day promises a morning filled with exciting games for children from 0-10 years, food, and prizes . Additionally,  Chicago Police Department will be on site to offer free car seat checks. Join us for incredible baby product discounts, fun activities and take a photo in the World's Largest Stroller!"
10:00 AM: Family Day at Big Run Wolf Ranch
14857 Farrell Rd, Lockport
"Yoki and Montana are Growing!
Featuring 8 Beautiful Wolves, Siberian Tiger,
Black Bear, Cougar, Skunk, Donkey and More!
10:00 am—4:00 pm Admission $7.00″
11:00 AM: Galena Fall Harvest Festival
Galena Cellars Vineyard: 4746 N. Ford Rd.
"Join us as we celebrate the 2019 Harvest at Galena Cellars! Our 10th annual event will take place at the Vineyard Saturday, September 28th. The day will be filled with family friendly activities—a grape stomp, live music by The Fever River String Band, pumpkin and face painting for kids, horse-drawn wagon rides, local artists wares and amazing food — spanning from 11 a.m. until 5 p.m."
12:00 PM: Homewood's Block Party
Martin Avenue between Ridge Road and Hickory Road, Homewood
"Homewood's favorite fall time festival features live entertainment, horse-drawn wagon rides through downtown, games, craft vendors, a pumpkin patch children's crafts, and scrumptious cuisine prepared by local eateries. The event is located on tree-lined Martin Avenue from Hickory Road to Ridge Road. Art and craft vendors join the event, so come out for fun and crafts!"
1:00 PM: Fall Apple Pie Off
Oak Park Public Library. Veterans Room on the 2nd floor.
Bakers should arrive at 1 pm with their pies. Doors open to the public at 1:45 for tasting while supplies last.
2:00 PM: Amazing Adamz Magic Show
Morton Grove Public Library – Baxter Room
A magical and interactive show the entire family will enjoy.
Please leave strollers at home / car
3:00 PM: Bolingbrook Fall Fest
Bolingbrook Recreation and Aquatic Complex
FREE family fun! Join us for the third annual "Fall Fest – An Explosion of Color," at the Bolingbrook Recreation & Aquatic Complex (200 S. Lindsey Ln). There's something for everyone. Live music, games, food, and fireworks!
6:30 PM: Movie In The Moonlight: Toy Story 4
Moraine Valley Community College: 9000 W. College Parkway, Palos Hills. Gateway between buildings F and M
Rain location: Inside building M
Free popcorn but you may bring your own food or purchase snacks from the concession.
7:00 PM: Drive-In Movie: Ferris Bueller's Day Off
Centennial Park: 16028 W. 127th Street, Lemont
"We will be showing "Ferris Buellers Day on the big, inflated movie screen! Park your car, open up the tailgate, have some snacks & enjoy the evening with friends, family & neighbors. $5 per car (cash only). Parking lot opens at 6:30pm. Movie begins about 7:15pm."
SUNDAY
9:00 AM: Apple Cider Mini Donut Truck
Buikema's Ace Hardware, Wheaton
"WHEATON! It's our favorite time of year and we can't wait to to take it all in with our favorite fans!!! Come see us for CIDER DONUTS and our FAMOUS FROZEN APPLE CIDER on Sunday, 9/29 from 9am-1pm at Buikema's Ace Hardware on Main Street!! You don't want to miss our from scratch apple cider mini donuts, made in seconds while you watch."
10:00 AM: Children's Museum of Oak Lawn Fall Fun Fest
5100 Museum Drive, Oak Lawn
"The theme of this year's fall fest is outer space. The museum has a fall cornucopia of activities and games planned for the kiddos, including photo ops with the Oscar Mayer Wienermobile, free train rides, face painting (for a fee), a bouncy house, bike raffle, science booths, and touch a police car and fire truck. Free pumpkins will given away for the first 650 children."
10:00 AM: Barkapalooza
Lisle Community Park
Enjoy a day filled with fun, food, and games while raising money to help the animals. Collect pledges in advance, bring your dog, and join the walk!
11:00 AM: Oak Park Conservatory Fall Fest
"Join us to celebrate Fall Fest at the Oak Park Conservatory and Rehm Park. This event is FREE – No Registration Required. Hayrides pulled by the PDOP tractors, pictures on the small PDOP tractor, pumpkin patch with a free pumpkin, Rehm Train Rides, food vendors, rides, amusements, a DJ and games."
12:00 PM: World Dumpling Fest
Polk Bros Park, Navy Pier
12 – 7 pm
"Join the Chicago Cultural Alliance to celebrate and experience diverse cultures throughout Chicago and the world through performance, art, and DUMPLINGS! Dumplings are served from neighborhood-based ethnic restaurants in and around Chicago including Big Wang's Food Truck, Bombay Wraps, Himmel's, Kizin Creole Restaurant, Nellie's Restaurant, Shokolad Pastry & Cafe, Sinha Elegant Brazilian Cuisine & Catering, SUBO Filipino Kitchen, La Cebollita Grill, Tata's Pierogi, Bettie Lou's Restaurant, Herb Himalayan Restaurant, Aunty Joy's Jamaican Kitchen, & Grand Mongolian Hot Pot. This event is in collaboration with World Music Festival."
2:00 PM: GreenMan Theatre: The Power of Children
This Sundays performance will be of Miep Gies
Performances are 30 min long and then they taken questions from the audience
Elmhurst History Museum: 120 E. Park Ave
Don't forget about the Farmers Markets!
https://whatshouldwedotodaychicago.com/wp-content/uploads/2019/05/img_0774.jpg
800
1200
Helen Bosacki
https://whatshouldwedotodaychicago.com/wp-content/uploads/2019/05/What-Should-we-do-today-Chicago-desktop_03.png
Helen Bosacki
2019-09-26 15:56:45
2019-09-26 15:56:45
What Should We Do This Weekend? Chicago, IL September 27th – 29th, 2019